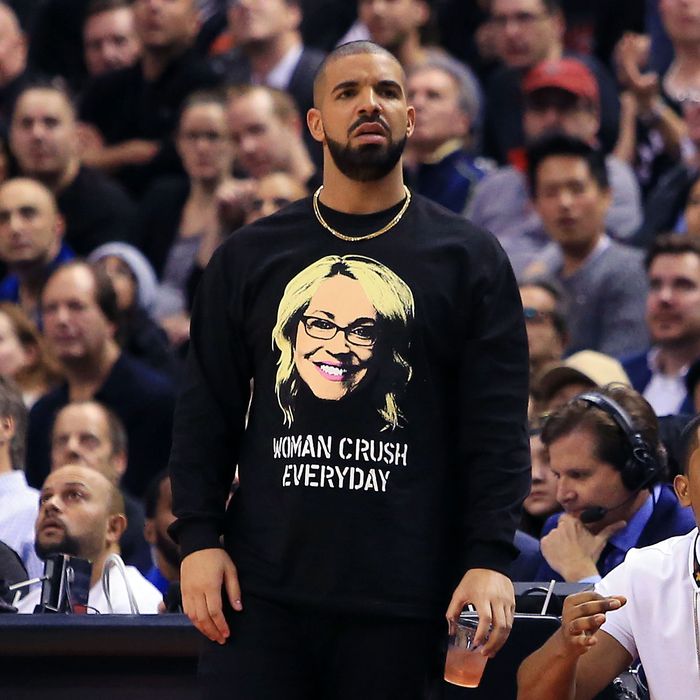 Drake.
Photo: Vaughn Ridley/Getty Images
In this week's most genuinely impressive act of celebrity almost-heroism, Drake reportedly offered to try to talk a man down from a bridge on the way back from a tour stop in Manchester, England.
According to the Manchester Evening News, the singer's tour bus got caught in a traffic jam near where police were attempting to coax a potential jumper down from the side of a bridge. An officer was approached by a member of Drake's entourage, who "offered for Drake to speak to the male on the bridge, if that would help." The police declined Drake's offer and the man was eventually brought to a hospital for treatment.