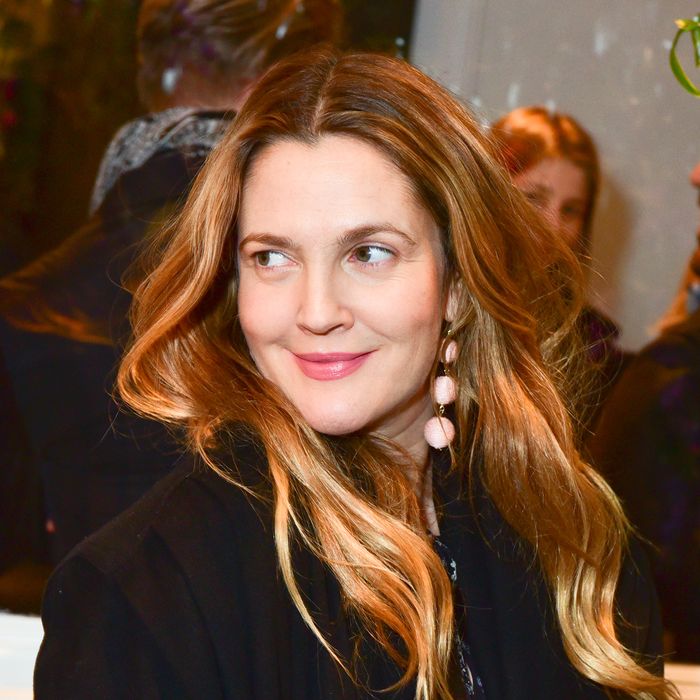 Photo: Sean Zanni/Patrick McMullan via Getty Image
Pawing through someone else's stash of beauty products is a guilty pleasure, and that goes double for famous people. Drew Barrymore has been Instagramming her favorite beauty products for #beautyjunkieweek, and it's impossible to look away.
There are a ton of drugstore goodies, like Dr. Bronner's all-in-one soap and Aquaphor, alongside cult favorites like Bioderma Crealine H2O Micelle Solution and Jayjun Baby Pure Shining sheet masks, as well as the occasional department-store buy, like Clinique. She gives a plug or two to her own line, FLOWER Beauty, but most of the things she recommends are, as she writes, "attainable solutions." Except for maybe that SK-II bottle tucked neatly into one of her cabinets.
Barrymore is currently starring in the zombie-comedy Netflix show Santa Clarita Diet, where she plays an undead suburban mom who gets her groove back by eating human flesh. Which is a lot messier and, in the long run, more expensive than SK-II.