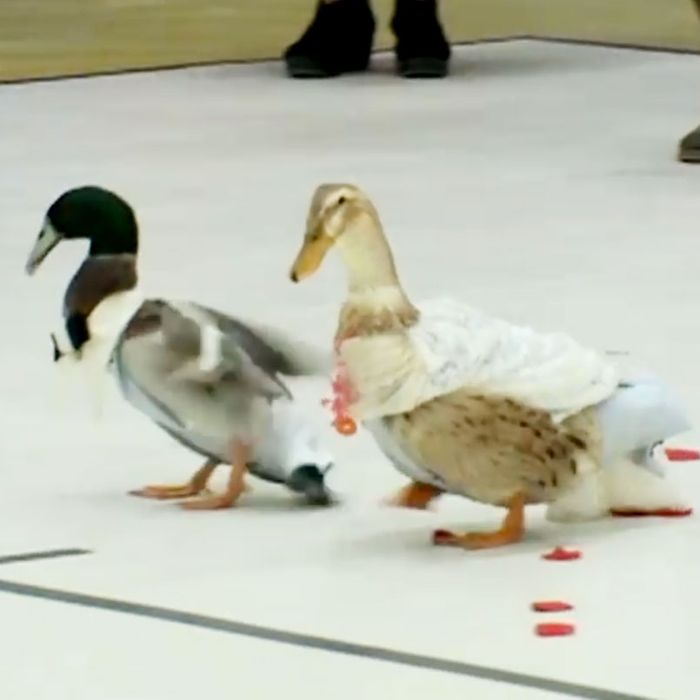 Duck wedding.
Photo: Courtesy of ABC News
Plumpty and Pierre wed at the Weston Elementary School in Manchester, New Hampshire, on Thursday. The bride, 2, works as a duck. She is the daughter of a duck and another duck. The groom is the same age and works in the same industry. Both of his parents are ducks as well.
The pair first met when they were ducklings in the same elementary school class.
The wedding was planned by the in-demand team over at Mrs. Hopey's kindergarten class. Principal Liz McDonald officiated, asking them, "Do you promise to share a nest, and mealworms, and do you promise to keep other warm in good times and in bad times?"