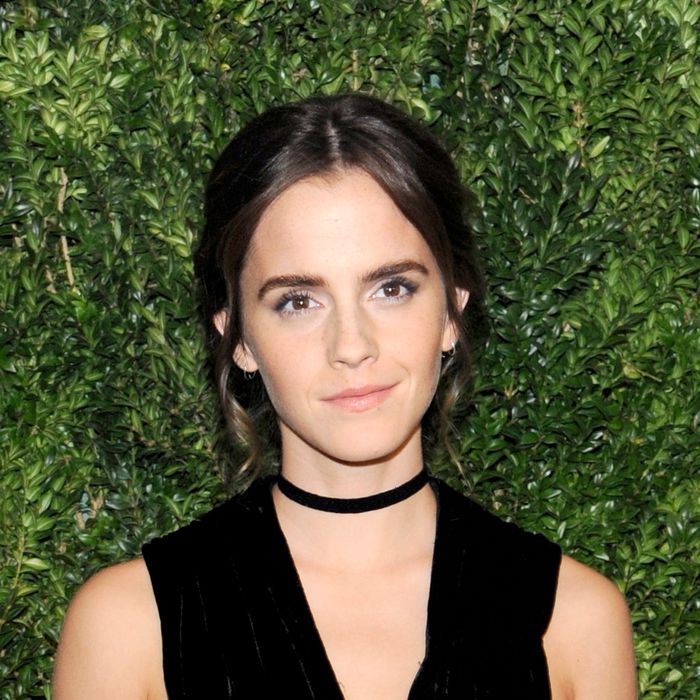 Emma Watson.
Photo: Rabbani and Solimene Photography/Getty Images
Emma Watson has a busy few weeks ahead of her promoting Disney's highly anticipated Beauty and the Beast remake. There will be film screenings, press junkets, and many an outfit change for Watson. But in lieu of incorporating press-tour photos into her usual Instagram account, Watson has created a separate account for the occasion. And judging from the photos posted so far, Watson is set on spotlighting sustainable fashion. Take a look:

Watson's photos cite information from Eco-Age, a consulting agency specializing in sustainability practices, particularly in fashion. The subject has been an interest of Watson's for some time. As early as 2009, Watson was collaborating with fair-trade company Free People on a clothing line. At last year's Met Gala, the Harry Potter alum made headlines for wearing a Calvin Klein dress made of recycled bottles (a project also done in conjunction with Eco-Age).

If Watson keeps her new Instagram account in tip-top shape, we'll all likely be learning a lot more about sustainable fashion. She's not off to a bad start, either. Watson's already got almost 220,000 followers tuned in.