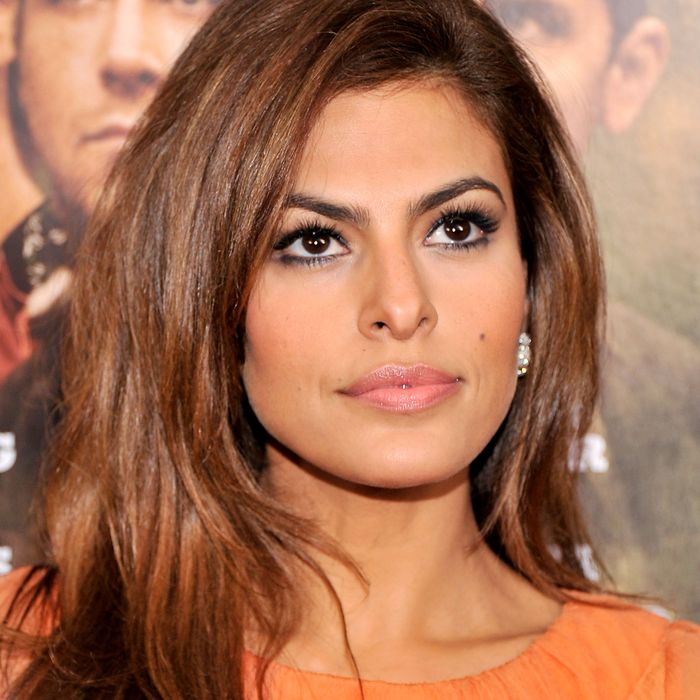 Eva Mendes.
Photo: Stephen Lovekin/Getty Images
La La Land fans have yet another reason to thank Eva Mendes: In addition to being the world's most supportive partner to boyfriend Ryan Gosling during the shoot, she also came up with one of the film's best lines.
"'L.A. worships everything and values nothing.' That was something my lady said to me one day and I thought it was so funny I asked her if I could put it in the movie," Gosling told Entertainment Tonight, referencing one of his character's signature jazz-snob mantras. "She was kidding, but it's a funny thing to say. I loved when she said it, because it's funny enough to have some truth to it, you know? But it's obviously a joke, so it just seemed appropriate for the movie."
We hope Gosling remembers to provide credit where credit is due come Oscar night.