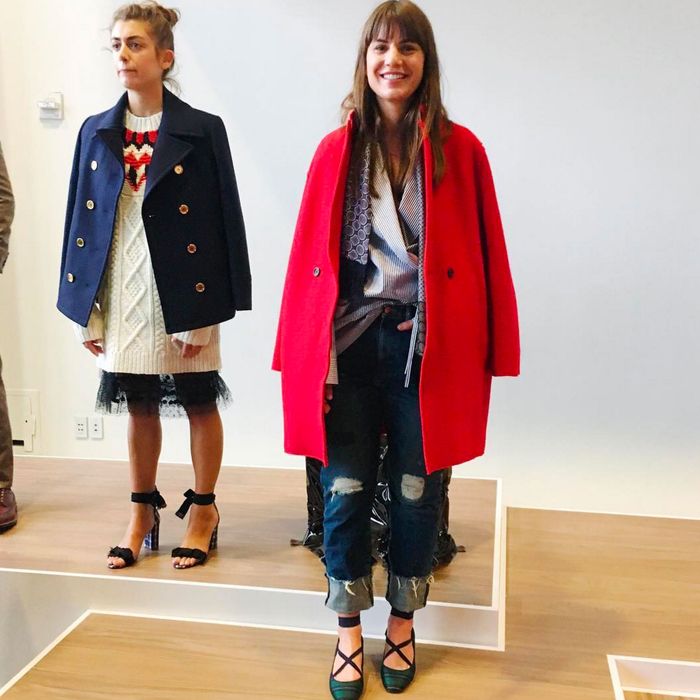 Editor Diana Tsui's friend models in J.Crew.
The Cut's editors cover Fashion Week in real time across multiple channels: Not just on this website, but on Instagram and Snapchat, too. Follow our accounts to get the inside view on everything that's going on, and check this daily compendium for highlights. Editorial director Stella Bugbee, style director Rebecca Ramsey, senior market editor Diana Tsui, senior beauty editor Kathleen Hou, senior fashion news editor Véronique Hyland, and more of the Cut's team will all be contributing to coverage.
DAY FIVE
Despite Sunday's sleet and snow, the presentations and shows were full of color and excitement. J.Crew's casting was made up of very real people (some of them being friends of the Cut!), Simone Rocha's store flooded our eyes with all the red we needed before Valentine's Day. Public School's hats boasted the words MAKE AMERICA NEW YORK AGAIN, and Altuzarra's front row matched the same amount of chicness as backstage.