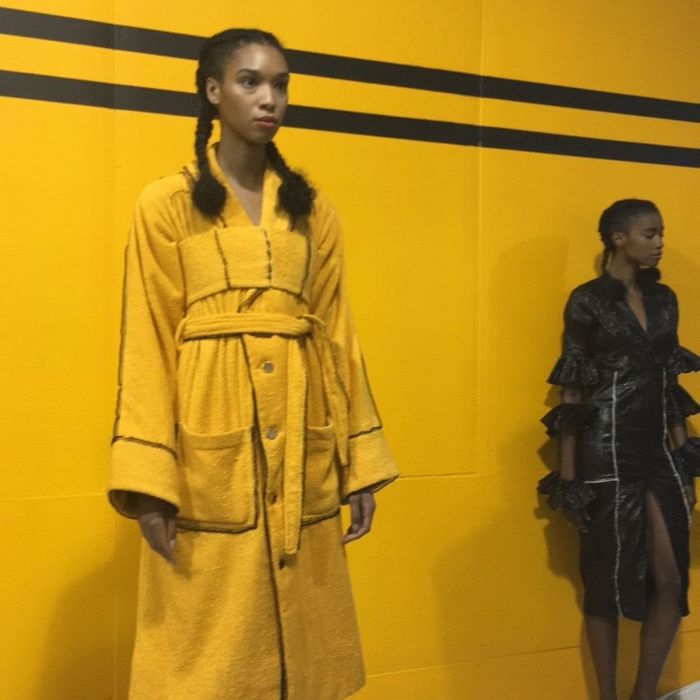 A bright presentation Maki Oh. Photo by Indya Brown.
The Cut's editors cover Fashion Week in real time across multiple channels: Not just on this website, but on Instagram and Snapchat, too. Follow our accounts to get the inside view on everything that's going on, and check this daily compendium for highlights. Editorial director Stella Bugbee, style director Rebecca Ramsey, senior market editor Diana Tsui, senior beauty editor Kathleen Hou, senior fashion news editor Véronique Hyland, and more of the Cut's team will all be contributing to coverage.
DAY EIGHT
Yes, it's still New York Fashion Week, and the designers haven't ceased to amaze the crowds. The knitwear at Delpozo looked like it came out of the chicest candy-colored Dr. Seuss book. Michael Kors included Ashley Graham in his show. Yeezy's Season 5 show might have shown some hints(?) of redemption. The night ended on an arctic note at Thom Browne with ice skates, penguins, and hauntingly beautiful matrimony-themed designs.