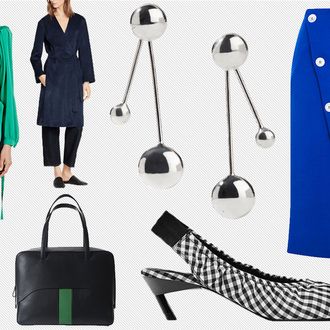 It's that time of year when it's not exactly cold or extremely hot, which means it's easy to fall into a wardrobe rut by wearing the same sweater and jeans every other day. The best way to break the cycle is to stock up on a few standout pieces that can hold their own on days when you need to get ready in a hurry.
A Cool But Practical Bag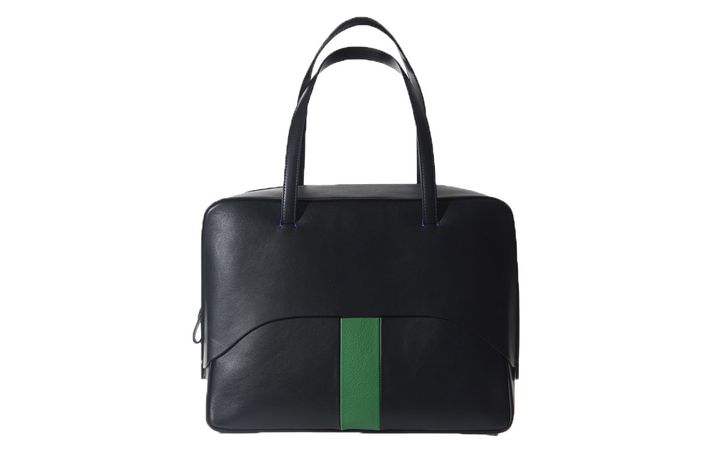 This wear-it-with-anything Tibi purse feels just a little bit cooler than your standard black bag, thanks to a bright-green vertical stripe (other colors are also available). The shape is big enough to hold work documents and a change of shoes, but it's not so huge that it feels like luggage.
Tibi Papa Bag, $1295 at Tibi
Earrings With Spunk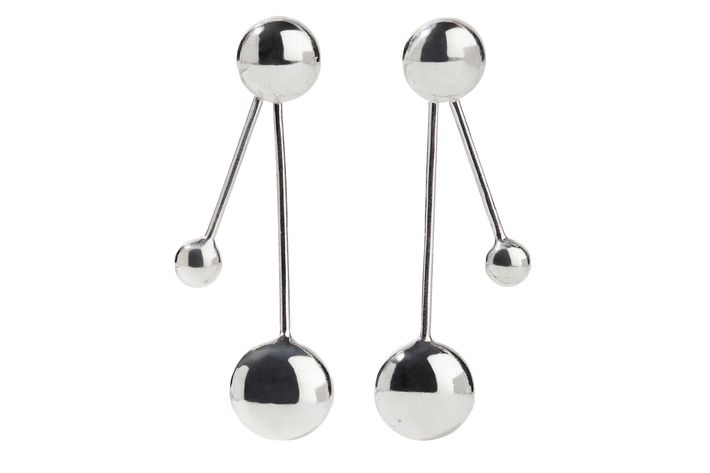 For when you don't want to go full-on dramatic at work, but refuse to wear one more pair of hoops or studs.
Pamela Love Earrings, $350 at Net-A-Porter
The Coat You Can Wear a Million Ways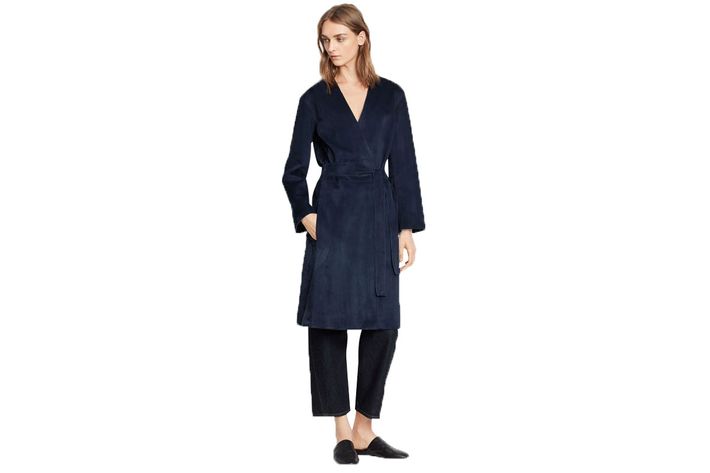 A sophisticated take on the bathrobe-as-coat trend, in blue suede. Wear it with trousers, as a dress, or lightly draped over the shoulders.
Vince Suede Robe Coat, $1950 at Spring
Heels That Are Actually Comfortable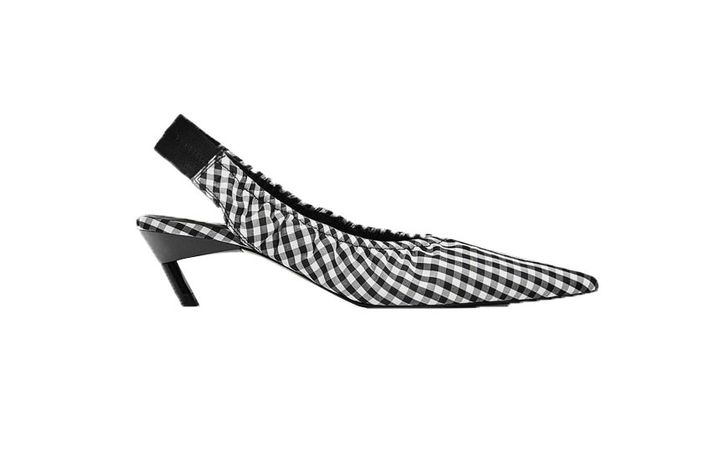 These Zara slingbacks have a heel one might call "reasonable," but the stretch gingham material still feels modern and fun.
Zara Slingbacks, $69 at Zara
A Skirt That's Easily Dressed Up or Down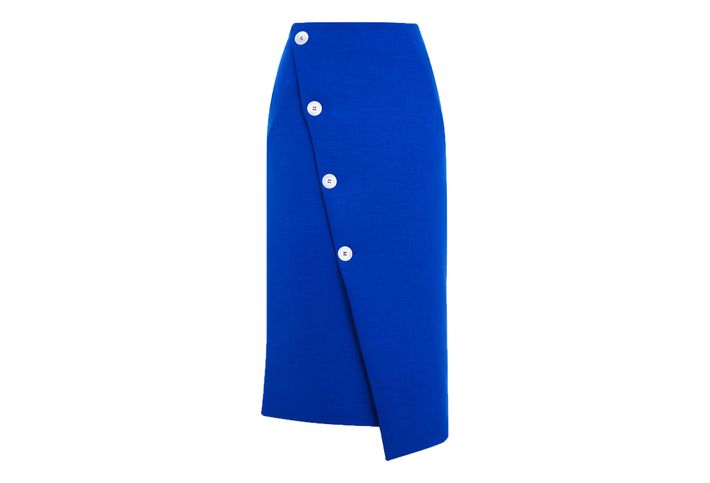 This cobalt-blue button midi skirt may feel bold, but the standard pencil-skirt shape makes it practical. Wear it with a tucked-in T-shirt for a look that's more hip than it is Joan from Mad Men.
Topshop Midi Skirt, $75 at Topshop
A Work-Appropriate Shirt That Doesn't Have a Collar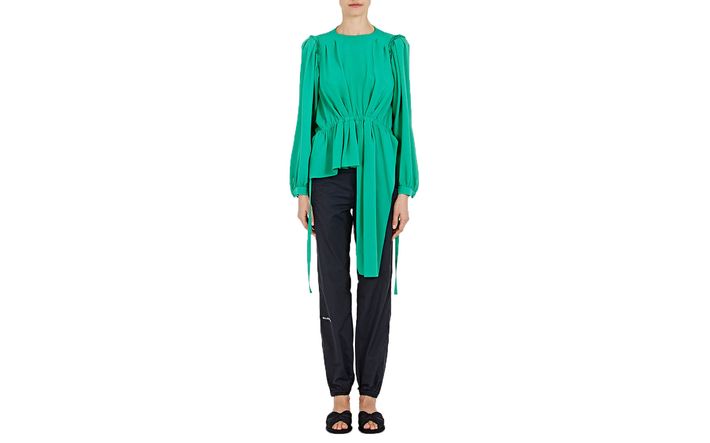 This drapey, slightly oversized Balenciaga shirt is polished enough to wear to meetings, but won't scream "boardroom" when you go out for drinks after work.
Balenciaga Blouse, $1,135 at Spring