Post-it Note apparel at the Fyodor Golan show at London Fashion Week.
Photo: Estrop/Getty Images
While methods like bullet journaling and apps like Evernote are growing ever more popular, humble Post-it Notes are still a reliable method for organization and planning. They're also super-hot right now.
At their London Fashion Week show on Friday, Fyodor Golan unveiled several looks that incorporated Post-its scrawled with phrases like "I love you," "Girl Power," and "Buy Milk."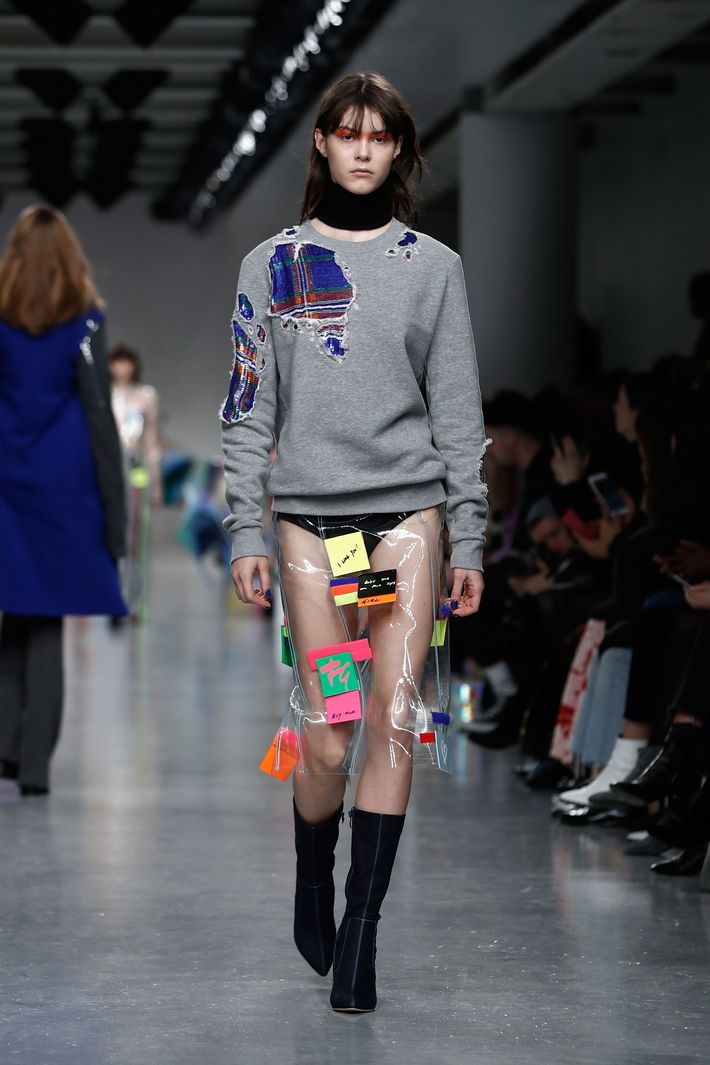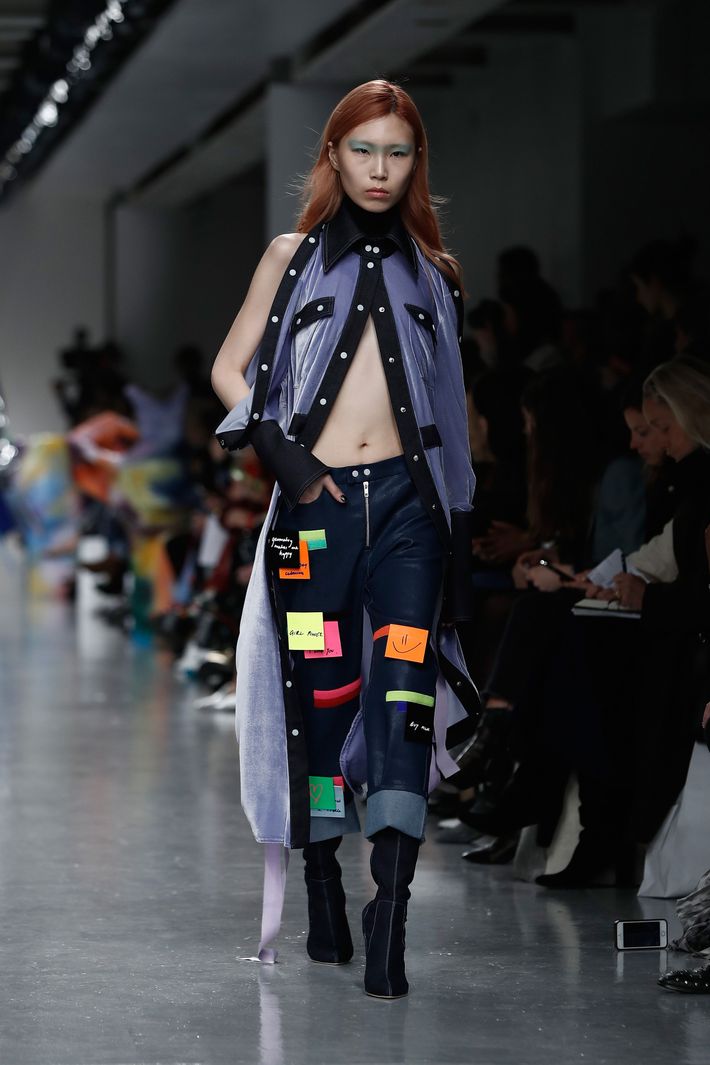 And for the woman who wants to showcase her love of organization and the slightest hint of underboob, there's a branded Post-it crop top — otherwise known as my new look.