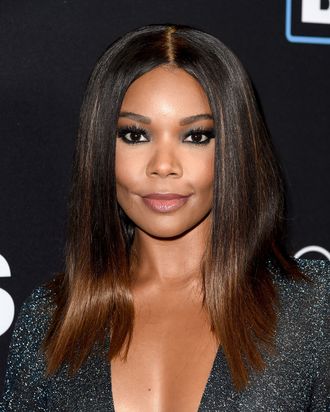 Gabrielle Union.
Photo: Kevin Winter/Getty Images
Was one of your New Year's resolutions to "Say yes" to everything because you watched that Tony Robbins documentary on Netflix during the break? (he revs people by coaching them to say yes five times). Nah, says burgeoning hair-care entrepreneur, Gabrielle Union, that resolution should be cancelled. She has an better tip from her new issue of Women's Health, which explains why she appears to be aging at a practically vampiric rate:

"My best anti-aging tip is the ability to say no, no, and hell, no. We run ourselves ragged saying yes to every freaking thing, whether it's to our family, spouses, or careers. I sleep eight hours a day and don't let myself stress out. A lot of people call it selfish, but I don't have any wrinkles."
It's a lot less expensive than any anti-aging cream.