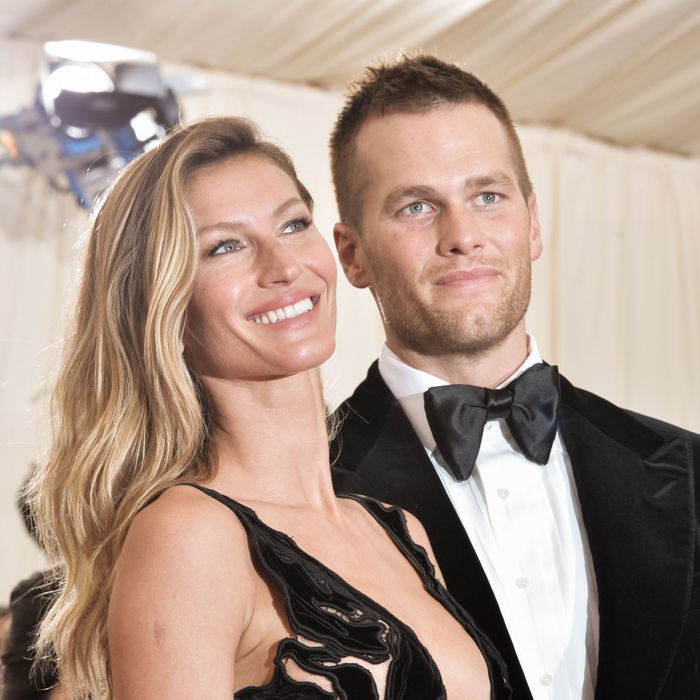 Gisele Bündchen and a fan at the Met Gala.
Photo: Andrew H. Walker/Getty Images
Renowned nightshade-avoider Gisele Bündchen has joined the upcoming Met Gala as a co-chair, along with her husband (apparently an athlete of some kind who recently competed during a Lady Gaga concert).
According to People, the couple will join Katy Perry and Pharrell Williams, who were already on board, alongside Anna Wintour, to co-host the opening celebration for the Costume Institute's Rei Kawakubo-themed exhibit on May 1. Caroline Kennedy has also been newly named as honorary chair, per the report.

Given the couple's food proclivities, could there be a "No wire hangers!"-esque prohibition against serving strawberries on the big night? Stay tuned.