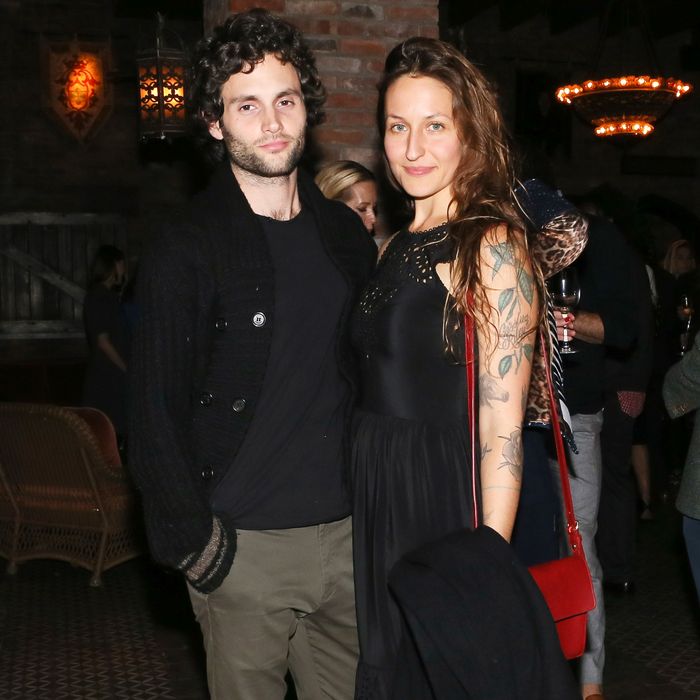 Gossip Girl and doula.
Photo: Aria Isadora/BFA.com/Aria Isadora/BFA.com
Hello phones, Gossip Girl alert: Penn Badgley, who played Dan on the CW's Upper East Side teen drama, just married Domino Kirke, who plays a doula in real life. According to E! News, Badgley took Kirke to a Brooklyn courthouse this afternoon. Kirke's sisters, the actresses Jemima and Lola, attended the ceremony in varied interpretations of wedding attire.
Badgley and Kirke have been dating for a good while — I saw them walking along Berry Street in Williamsburg two years ago. (Badgley had his hair in braids.) In recent years, Badgley has played in a band called Mothxr, and Kirke has been featured in the New York Times for her doula work.
It is crazy that these two people found each other, and that Dan was Gossip Girl.