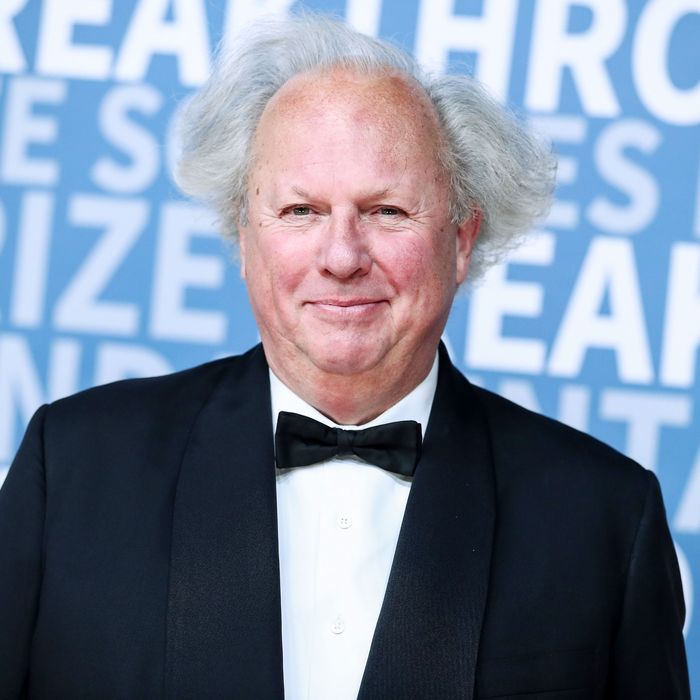 Vanity Fair editor Graydon Carter.
Photo: John Salangsang/BFA.com
While the White House Correspondents' Association has announced plans to go ahead with its annual dinner on April 29 (a.k.a. "Nerd Prom"), a number of prominent figures will not be in attendance.
According to The Failing New York Times, The New Yorker will not hold its annual kickoff party at the W hotel. Likewise, Vanity Fair editor and longtime Trump foe Graydon Carter said that his magazine is pulling out of the regular after-party that it hosts along with Bloomberg L.P.
"We've taken a break from the dinner in the past," said Carter, adding that he plans to spend his weekend fishing in Connecticut. His reason for canceling? "Trump … and the fish."
Earlier this week, Samantha Bee announced that she would hold an alternative event on the same night, indicating that the dinner may not be the star-studded event it has been in recent years. Given Trump's difficulty wrangling A-List talent for his inauguration, Bee suggests that it may be a challenge finding an emcee. "Does [inauguration performer] 3 Doors Down do comedy?" Bee riffed. "I don't know, maybe they do." (U up, Matthew McConaughey?)
It's still unclear whether Trump will agree to appear at the event, where he suffered a particularly grueling roasting courtesy of President Obama and Seth Meyers back in 2011. While a senior administration official told the New York Times that Trump was planning to "uphold the tradition," it's difficult to imagine how the event — typically a lighthearted opportunity for the president to roast members of the news media — will play out, given the Trump administration's overt and sustained hostility to the press.