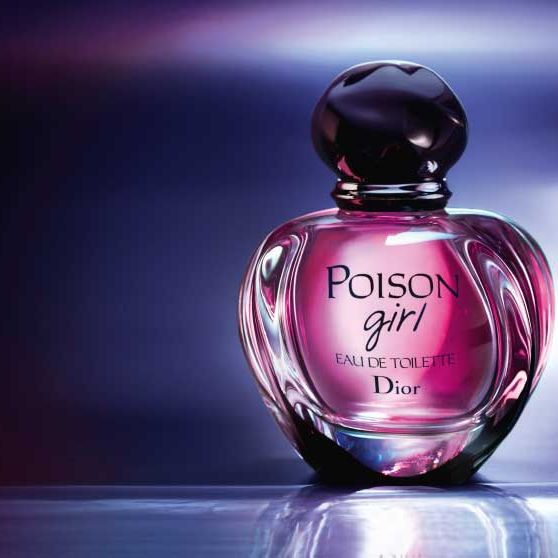 The code name was RAL 45. It was handwritten and labeled on a vial that sat in a lab in Grasse, France, awaiting judgment. Only François Demachy, Dior's master perfumer, knew what the code meant. RAL referred to rouge à lèvre (French for lipstick), and was one of the 150 fragrance creations that Demachy designed that were in contention for Dior's next big perfume launch, Poison Girl.
A successor to the much-loved '80s scent Poison, a perfume that Fragrantica (a message board for scent fanatics) ranks among the sexiest scents of all time, Dior wanted Poison Girl Eau de Toilette to appeal to a younger demographic. Perhaps the daughters that had grown up secretly spritzing their mother's Poison or remembered smelling their mother's version would want a Poison of their very own. Poison Girl was to be an edgier, more girly take on the classic — and Demachy's inspiration took him first to the candy shop.
The Inspiration
"I wanted a tasty floral," said Demachy, a distinguished, salt-and-pepper-haired man with a twinkle in his eye, explaining the entire Poison Girl creation process to me on a warm Paris afternoon. Stateside, you might not be able to find much in the way of delicious flowers at a candy shop —they're not next to the chocolate-covered gummy bears or the Pixie Sticks at Dylan's Candy Bar. But in Grasse, France's premiere perfume region, where the flowers for Dior scents are actually grown (fresh jasmin absolu is shipped every single day the plants bloom to Demachy's office 30 minutes away), candy shops carry chocolates, caramels, and old-fashioned bonbons inspired by the local craft. A couple streets away from his office at Dior's Les Fontaines Parfumées, Demachy went into a local magasin de friandises and while browsing, found his inspiration: candied rose petals. Typically coated with an egg wash and then a delicate layer of sugar, candied rose petals retain the airy, fragile delicacy found in the actual flower, and can be eaten alone, placed as a festive touch on cakes, or dropped into a glass of Dom Perignon.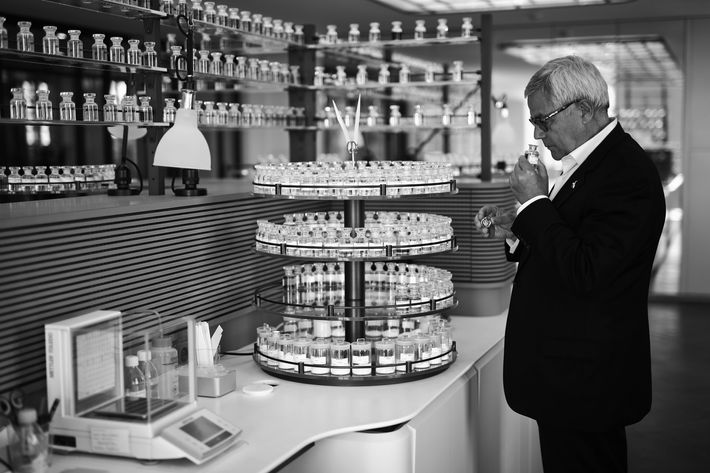 But Demachy thought of candied rose petals that could be spritzed out of a perfume diffuser, he wanted to create a scent that would have edge and balance the sweetness with spice. He also had more than one idea, conceiving a total of three possible directions for Poison Girl. First, the candy; second, a patchouli-rose mix; third, a scent inspired by lipstick — his personal favorite. "I love the smell of a lipstick. The scent of a lipstick is between a rose and a raspberry. If you use a rose oil — a natural one, it affects the taste to be a little like a raspberry," he added.
The Creation
Demachy created 150 potential Poison Girls, with about 50 iterations based on each of the three directions. Creation in the beginning was very solitary. Although many people think a perfumer typically begins his days in the lab, pouring and mixing expensive fluids into beakers, the process begins more humbly. Demachy would enter his office in the morning, and begin with a pad of paper, writing down formulas. Not unlike balancing the chemical equations you had to do in eighth-grade chemistry, Demachy spent his morning trying to balance fragrance equations. His challenge was balancing the 10 to 15 ingredients for a perfume.
But unlike in chemistry, there aren't steadfast rules when it comes to balancing a fragrance equation. "Perfume, it's abstract. Even though it's present and exists, you can't see it. It's in the air. Sometimes, you have to have some instinct. Each try takes many tries. You have to blend correctly for aesthetic quality and smell. And when it's not balanced, you don't change multiple ingredients. You change one to two, maximum, otherwise you don't see what makes the difference. It's a process. A slow one," he says. His first potential Poison Girl was a disaster. Smiling ruefully at the remembrance, he says, "It was really particular but unusual and unwearable at all. It was very harsh." But it was just one. Over the course creating all his different Poison Girls, Demachy estimates he used almost 50 different ingredients.
In perfecting the candied-rose direction, he tasted as he went, taking about two small bites of the candy, to stir his olfactory senses. Describing what he was tasting, he said, "It's not only the perfume of the rose. Each time, you do it, you smell something different and something more. You have to try and see if what you smelled was right and something you can add to the formula that will be useful."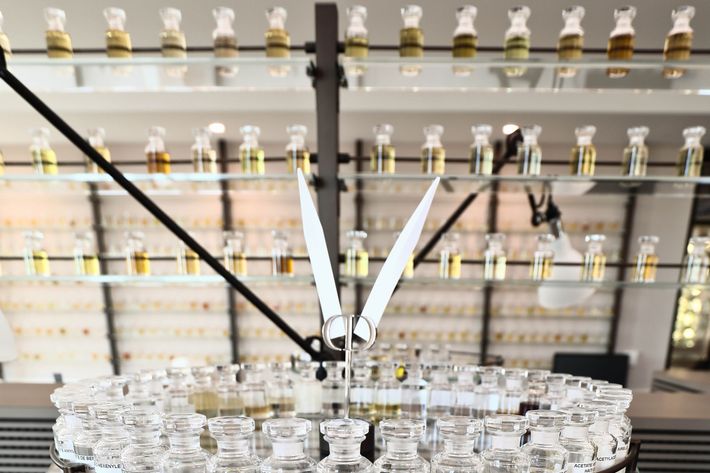 The Test
"You don't create for you. You create for the people," Demachy explains. And so three potential Poison Girls, one for each of the directions, the ones that Demachy thought were best, were first tested by an audience of about 10 to 15 Dior employees. They weren't given scorecards, but Demachy sat and listened to each person's comments. "I listen to everybody and everything. You never know. Sometimes, it's one word that winds up important, even if some comments I don't understand at all. But I ask them to explain it in their own words. Don't try to sound like a perfume critic." Smiles also count as testing feedback. "When there is a smile, that's good. It's natural and you can't match that."
The words that ended up being significant to Demachy from testing were "girly" and "rose." Of the three originals, the rose direction ended up being the most popular. Testers thought that the first iteration "was too girly and it lacked something more serious." Demachy went back and added more rose concentration for the large consumer test, in which more than 300 people in Europe and the United States anonymously smelled the fragrance. For the consumer test, scorecards were given, with questions such as, "Does the scent last on the skin?" and a blank space for comments. Written-in feedback like "The perfume fits me," and "This smells like a Dior perfume," pleased Demachy. The responses were generally positive, although a not-so-positive comment that stuck out in Demachy's mind came from a woman who bluntly and emphatically wrote, "My husband didn't like this at all." He shrugged.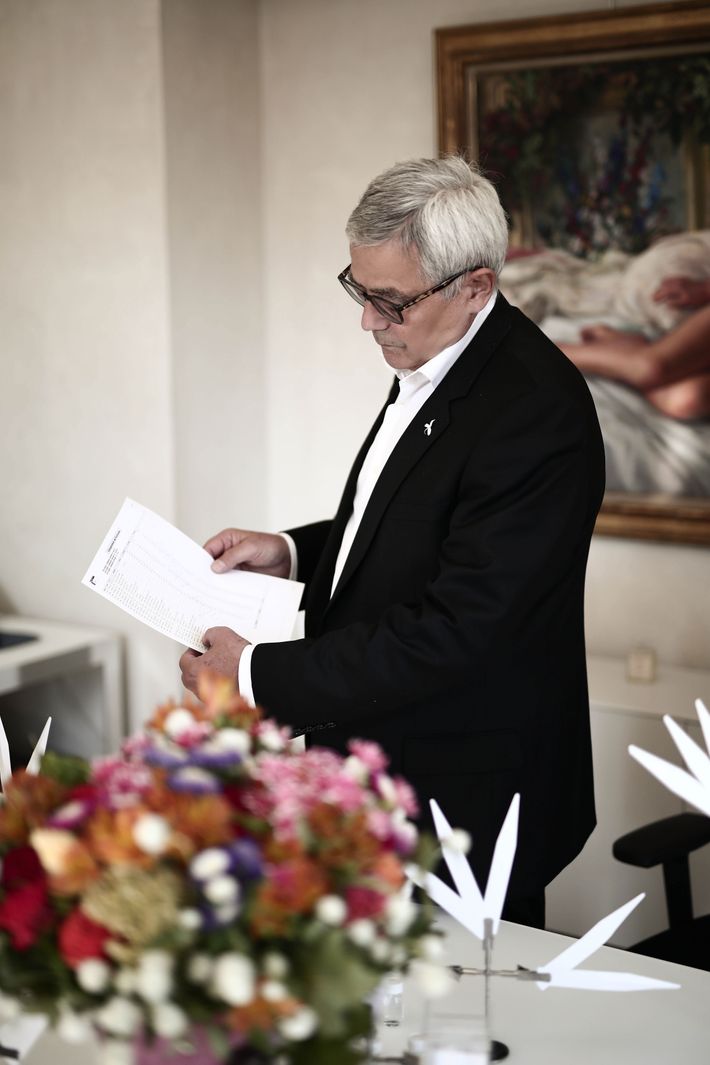 With the experience of someone doing this for decades, Demachy balances the positive with the negative comments and acknowledges the improbability of creating art that will please everyone. "It's impossible to listen to everyone and to make everyone like it. And even if I could, I don't want to do it. If you want everybody to like a perfume, you have to compromise. Perfume is not something you can compromise."
Consumer testing showed that some thought the fragrance was a little strong, which Demachy agreed with, lowering the concentration level. Now that the perfume was complete, and a final "juice" was ready to be poured into hundreds of hot-pink forbidden-apple-inspired flacons in Dior factories everywhere. With the experience of creating the scent, Demachy had to say good-bye to his personal favorite of all the Poison Girls he created: RAL 45. "I believed in the lipstick one," he said matter-of-factly, but not at all sadly. "But maybe for the next perfume."