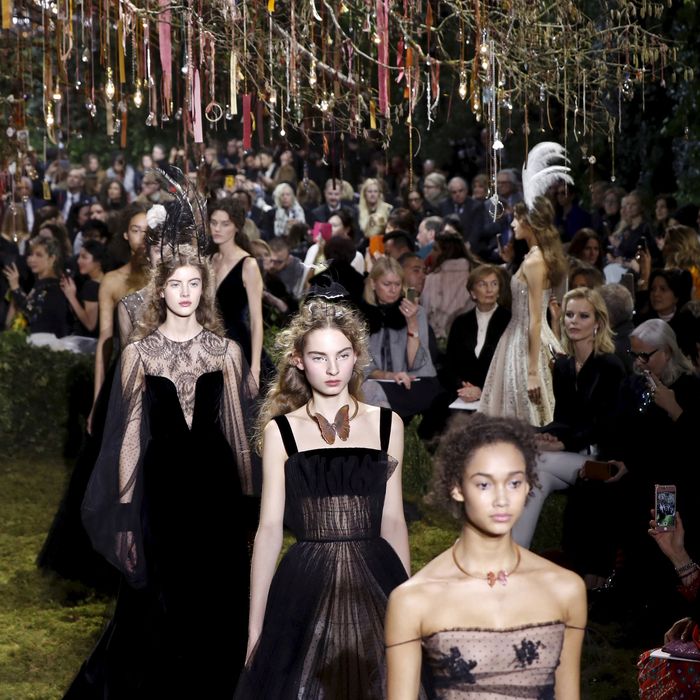 Dior's spring 2017 couture show.
Photo: FRANCOIS GUILLOT/AFP/Getty Images
If Dior and I whetted your appetite for documentaries about the house, you're in luck. Dazed reports that on February 9, the first official day of New York Fashion Week, British television channel More 4 will air Inside Dior, a two-parter that promises to take viewers, well, inside the workings of the atelier.
The show will include footage of the Blenheim Palace show for cruise 2017 and the preparation for Maria Grazia Chiuri's debut collection. It will also follow threads like the house's 70th anniversary and the search for a new creative director that culminated in the hiring of Chiuri. As far as we can tell, there are no scenes featuring 1 million fresh flowers, but we're in for plenty of pageantry nonetheless.