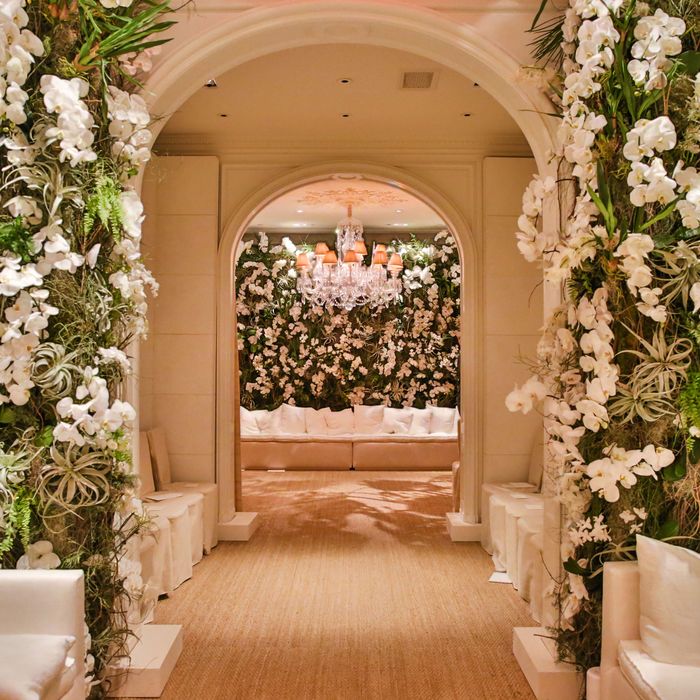 Photo: Angela Pham/BFA.com
The Ralph Lauren show is always a highlight of New York Fashion Week —not only for the mix of preppy mainstays and red-carpet gowns coexisting on the runway, but also for the over-the-top staging. Last season, the 77-year-old designer shut down two city blocks and constructed a tented annex outside his Madison Avenue flagship. Seems hard to top, but this year, the entire two-story Ralph Lauren mansion was transformed into a tropical garden with walls covered in vines and moss, mechanical butterflies with actual flapping wings, and no less than 100,000 white orchids flown in from all over the world.
Embracing the runway-to-retail trend for a second season, every look from last night's show is immediately shoppable. The botanical installation at 888 Madison Avenue will be open to the public through February 20. Customers can browse the new collection, chill out on a white-cushioned couch with a glass of champagne, or just ogle the floor-to-ceiling flowers (each of which are continuously misted by hand).
The exclusive time-lapse video below details the building of the set from start to finish.