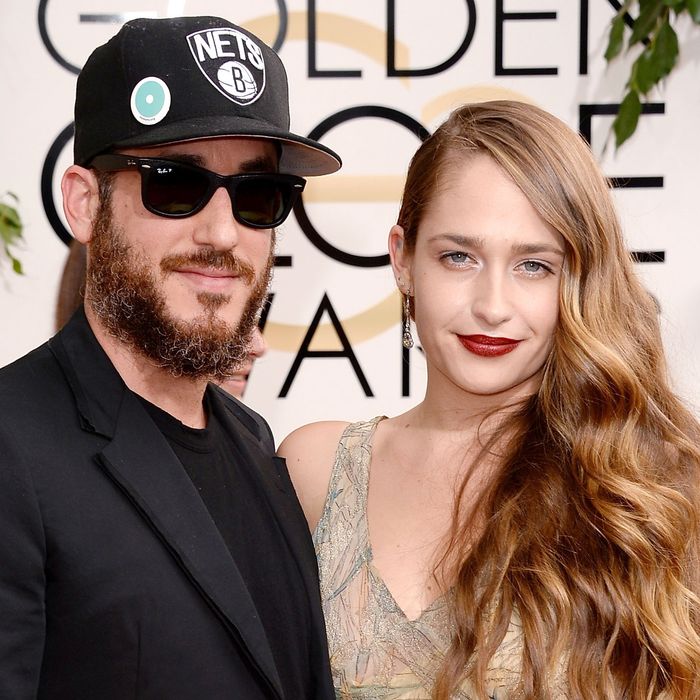 Michael Mosberg and Jemima Kirke.
Photo: Jason Merritt/Getty Images
Over the summer, Jemima Kirke quietly split from her husband of seven years, Michael Mosberg. Details about the breakup have been sparse, though reports circulated in early January that the two have been split since summer. This week marks the first time that Kirke has addressed the divorce directly in the press. In a new issue of the Evening Standard, Kirke tells ES that acting in different roles helped her reflect on her relationship and ultimately impacted her decision. Or, to put it more frankly, in her words: "I got divorced and I attribute that to acting," she told ES. "And just asking myself, 'Is this really me?'"
Kirke said much of her life has been "about reaction" instead of "making a strong choice." Acting in different roles helped her more closely examine her own life choices, much like she does when assuming a new character onscreen. "In acting you are always asking yourself why you do things, why you make the choices you make," she said. "Everything means something. And so then you start looking at your own life in that way. I've learnt a lot more about myself and started to figure out what I really want."
With the final season of Girls wrapping up, Kirke is slated to star in the film Untogether, in which she plays a heroin addict, according to ES. It's a role that presumably might hit on a personal note for Kirke. Aside from her two stints in rehab, she also met Mosberg while seeking treatment. The former couple share two children, Rafaella, 6, and Memphis, 4.