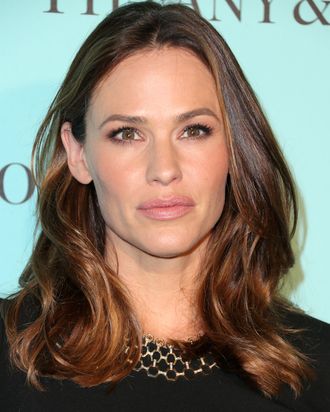 Jennifer Garner.
Photo: Frederick M. Brown/Getty Images
While her estranged husband, Ben Affleck, was supporting his brother at the Oscars this weekend, Jennifer Garner was in Washington, D.C., attempting to lobby the Trump administration. According to the Washington Post, Garner scheduled a meeting with Ivanka Trump to discuss early childhood education in poor, rural areas in the U.S. (including parts of Garner's home state of West Virginia, which went for Trump). Ultimately, the meeting was pushed back due to "scheduling conflicts," but Garner remains committed to working with the Trump administration. Despite the fact that she campaigned for Hillary Clinton last year, she says she she's looking forward to helping President Trump "make good on what [working-class voters] saw as promises, a mandate from him, that he was going to make their lives better."
"Send me a ticket to Mar-a-Lago," she told the Post. "I'm ready to go down and have a steak and a good chat. I really think it's great, if he's willing to help the poor kids who got him elected." In addition to pushing for literacy programs in underfunded schools, Garner also hopes to convince Trump to expand tax credits and deductions "for the education needs of the families that formed the bedrock of his support." Worth a try?