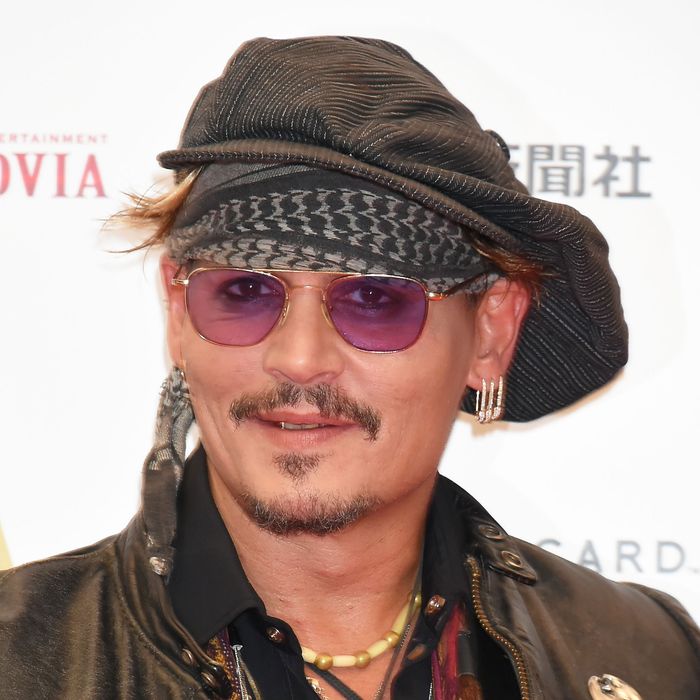 Johnny Depp.
Photo: Jun Sato/WireImage
Accused domestic abuser Johnny Depp, sounding increasingly like a character from one of his own movies, wants to live in a private compound connected by a network of underground tunnels. Nothing creepy about that.
According to a source in Us Weekly, the actor has bought five neighboring homes in a cul-de-sac in the Hollywood Hills, which he plans to connect using an underground tunnel system. The only thing in his way: the owners of the sixth home in the cul-de-sac, who refuse to sell. "He's been buying them up over the years," says another source. "He wanted to build a gate to stop the tour buses from coming up there."
While a network of underground tunnels seems a little El Chapo–esque even for Depp, extravagant spending is nothing new for the actor. After he sued his former business associates for financial misconduct earlier this year, they countersued, alleging that Depp was responsible for his own financial troubles. The suit maintains that Depp "lived an ultra-extravagant lifestyle … which he simply could not afford" including spending $75 million on properties, $30,000 a month on fine wines, and $3 million on a cannon he used to fire Hunter S. Thompson's ashes over Aspen. Alright!