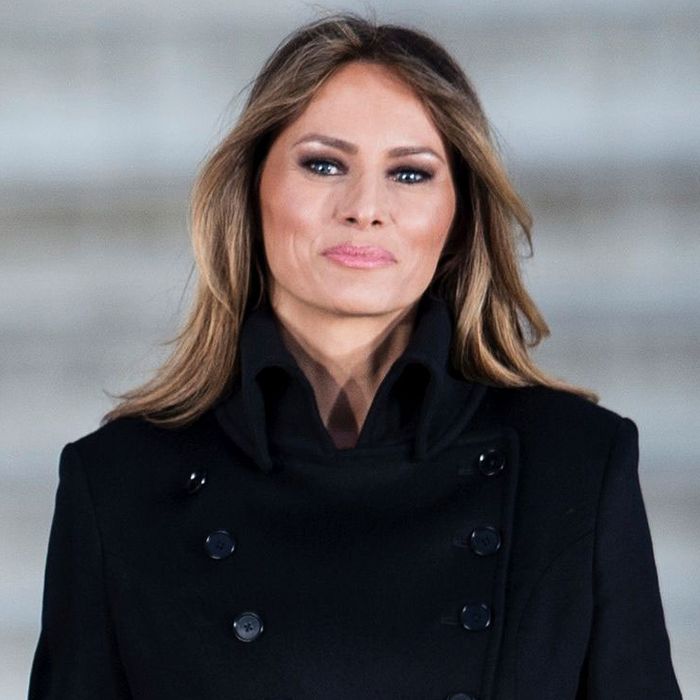 Melania Trump.
Photo: BRENDAN SMIALOWSKI/AFP/Getty Images
First Lady Melania Trump filed a lawsuit against the Daily Mail's parent company, Mail Online, and Maryland blogger Webster Griffin Tarpley back in September — and, as of Thursday, the suit against the Mail has been dropped.
The defamation claims against the Mail were based on a now-retracted article that included allegations from a Slovenian magazine stating Trump once worked with a modeling agency that doubled as an escort agency.
Montgomery County Circuit Judge Sharon V. Burrell dropped the charges, ruling that Mail Online — a British company — did not have enough of a connection to the state of Maryland for the lawsuit to take place there.
Last week, Judge Burrell ruled that Trump's case against Tarpley will move forward as planned.