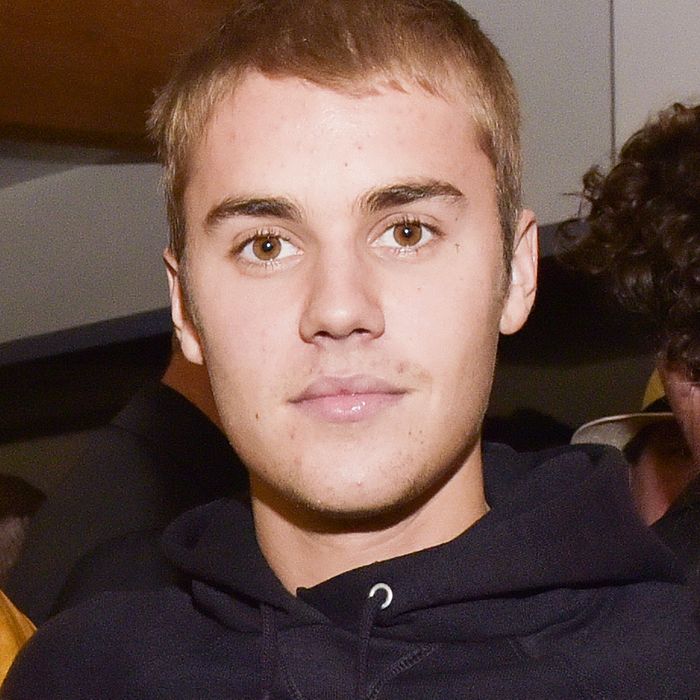 Bieber.
Photo: Rodin Eckenroth/Getty Images
Permanently frozen in a time between early childhood and mid-to-late adolescence, Justin Bieber — who is currently trying out a Slim Shady aesthetic — can't get enough of shooting hoops. Basketball (or, as it's known in Canada, "lob the rubber") is one of young Bieber's many passions, and in Venice Beach this afternoon, the singer decided to announce his presence on a local court to rudely show the world what's what.
I don't know about you, but this is certainly the outfit I'd wear if I were to join a pick-up game surrounded by paparazzi.
It's also worth noting that Bieber did something akin to peeing his pants yesterday, which he has yet to formally explain.