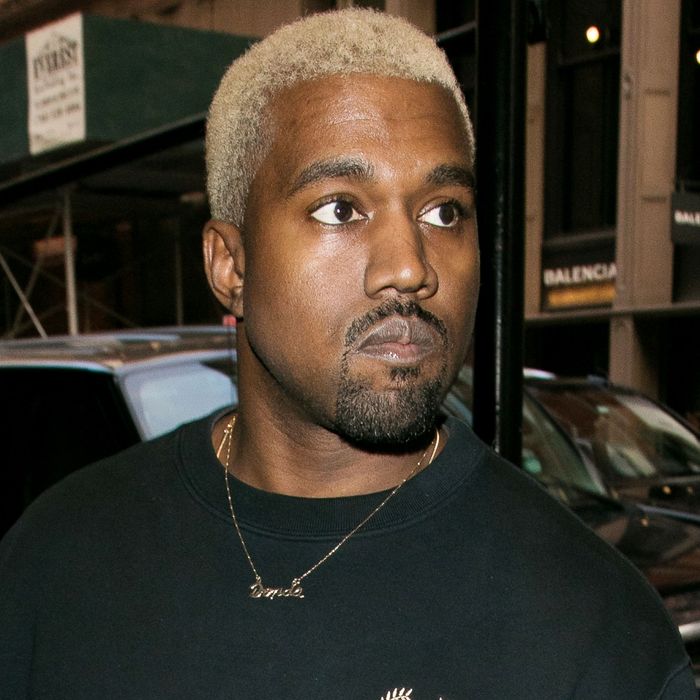 Kanye West
Photo: Marc Piasecki/GC Images/Getty Images
Much like that song in Hamilton, Kanye West is someone who will never be satisfied. At a recent charity stand-up performance in L.A., filmmaker Judd Apatow recalls experiencing Yeezy's legendary fussiness firsthand when the singer arrived on set for a brief cameo in 2013's Anchorman 2: The Legend Continues.
Apatow, who produced the film, recalls being summoned to Kanye's trailer over a jacket Kanye was assigned to wear for his role as an MTV VJ. Apparently, the singer was angry that not enough thought had gone into his character's attire.
"Kanye says there's a problem with his costume," recalls Apatow, a phrase which ranks up there with "FIRE!" as one of the last things you ever want to hear on set.
"Not good!" Apatow remembers Kanye declaring. "The problem is this red jacket is like a first-instinct idea. Like the first thing you thought of, then you went on Google Images, and the first thing that came up, that's why you went with!'" (For the record, the actual jacket isn't all red, it's black with red accents).
In response to the crisis, Kanye promised he would "go on Google Images, and I'm going to look at one thousand images!" Apatow continued. "The whole time Kim Kardashian never looks up from her phone. Two hours later, he walks out of his trailer wearing the red jacket we picked and goes, 'I guess this is fine.'"

Thank god, or else this iconic moment in film history might look very different today: