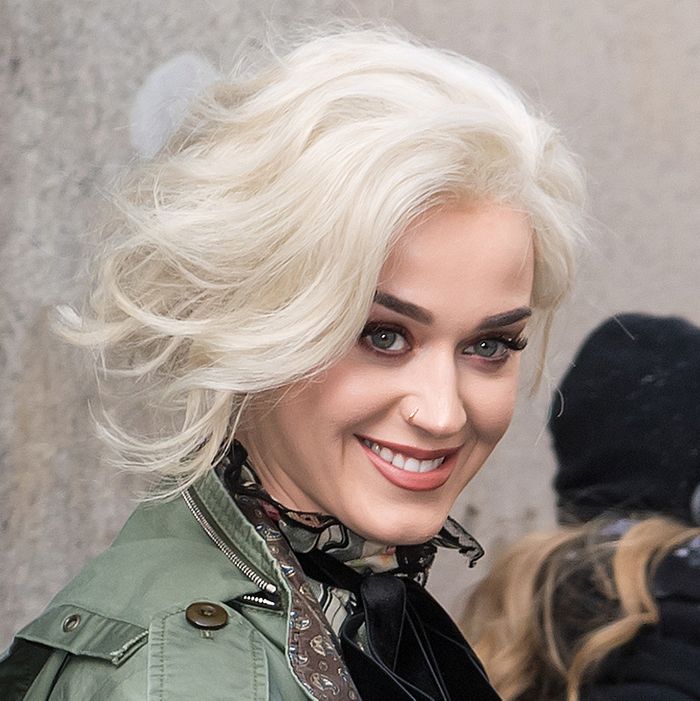 Katy Perry.
Photo: Gilbert Carrasquillo/GC Images
It's been a hot second since Rihanna and Azealia Banks brought seapunk to the masses, but the ebb and flow of pop-culture-inspired beauty can't be stopped. Katy Perry is launching a new limited-edition line for CoverGirl this spring and summer inspired by the watery maidens known for their clamshell bras and waterproof eyeliner.
The Limited Edition Katy Kat Pearl line will include lipsticks, eyeliners, and multitasking shadow-highlighter combos. Perry told Popsugar, "There are new fun and cheerful colors ranging from peachy Apricat to a Bluetiful lip, shimmery highlighters in rose and gold, and a pop of Whispurr white or Purmaid green to line your eyes. If you're more classic but still want some fun, I put glitter in the black liners."
Get your 3-D clip art ready for another wave of seapunk-lite (and ensuing outrage from the internet subculture) hitting the waves soon. Some of the items will be available for sale online in March, with others dropping in April and later this summer.