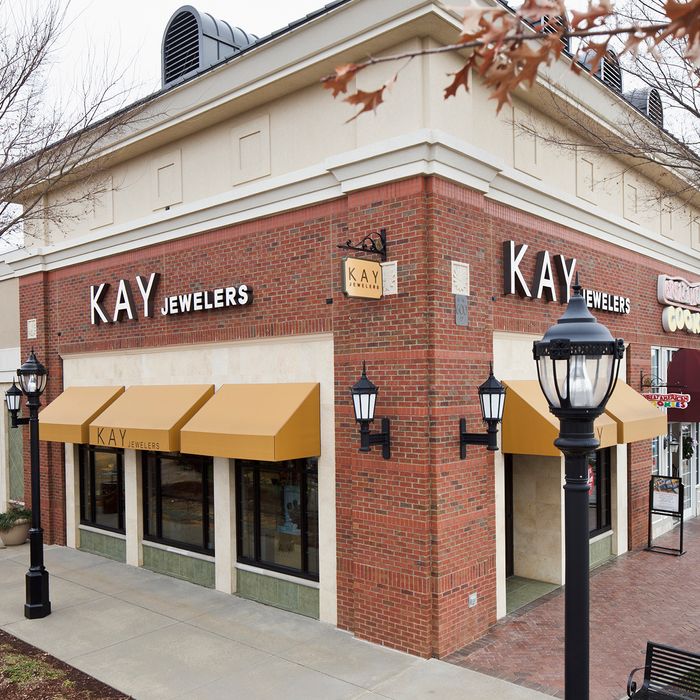 Photo: James Leynse/Corbis via Getty Images
Sterling Jewelers, the parent company behind Jared the Galleria of Jewelry and Kay Jewelers, is facing a class-action lawsuit from hundreds of former employees who allege a widespread culture of sexual harassment that reached the upper levels of management. The Washington Post reports that about 250 former employees have made declarations alleging that women at the company "were routinely groped, demeaned and urged to sexually cater to their bosses," throughout the late 1990s and 2000s. Sterling Jewelers disputes the allegations and the matter is currently unresolved and being settled in a private class-action arbitration case.
Many of the sworn statements were made years ago but were only made publicly available on Sunday after attorneys granted their release on the condition that the names of employees accused of sexual harassment be withheld. While not everyone in the class-action suit is alleging sexual impropriety, thousands of others have signed on, bringing the tally to 69,000 employees. Many are also alleging pay discrimination and arguing that men were routinely favored for management positions over more qualified women, according to the Washington Post. Those who voiced concerns or filed complaints were also disciplined or fired, according to the documents.

Company-held events were the backdrop for many of the more serous allegations. According to the Post:

Many of the most striking allegations stem from the company's annual managers meetings, which former employees described as a boozy, no-spouses-allowed "sex-fest" where attendance was mandatory and women were aggressively pursued, grabbed and harassed.

Multiple witnesses told attorneys that they saw [Mark Light, now chief executive of Sterling's parent company, Signet Jewelers], "being entertained" as he watched and joined nude and partially undressed female employees in a swimming pool, according to the 2013 memorandum.

Routine sexual "preying" at company events "was done out in the open and appeared to be encouraged, or at least condoned, by the company," Melissa Corey, a manager of Sterling stores in Massachusetts and Florida between 2002 and 2008, said in her declaration.

As is the case at many companies, Sterling employees waived their right to bring suit in public court. Instead, the matter is settled through arbitration, a private system where transparency isn't guaranteed. This case dates back to 2008 when more than a dozen women alleged gender discrimination practices at the company. Due to the confidential nature of the arbitration cases, however, it's difficult to discern why it's taken so long to resolve.

Read the full story at the Washington Post.