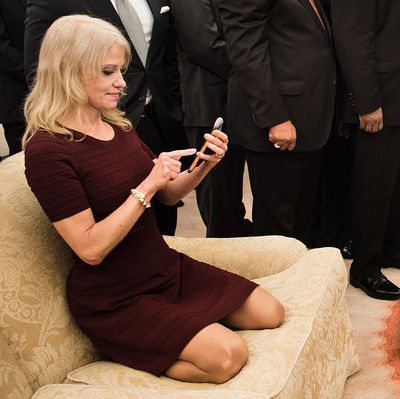 Photo: BRENDAN SMIALOWSKI/AFP/Getty Images
Just a few weeks ago, Kellyanne Conway infamously introduced us to "alternative facts" in the Trump administration. Now, it seems she's leading the way in "alternative seating" at the White House. After the Twitter account for the AFP tweeted a photo of Conway sitting in the Oval Office, users couldn't help but notice, well, exactly how she sat.

The photo was part of a series taken on Monday during a meeting President Donald Trump held with leaders of historically black colleges and universities. The occasion of the visit, however, coupled with Conway's apparent informality, didn't sit well with too many.
In the end, though, other photos of the meeting revealed Conway was taking a photo of the president.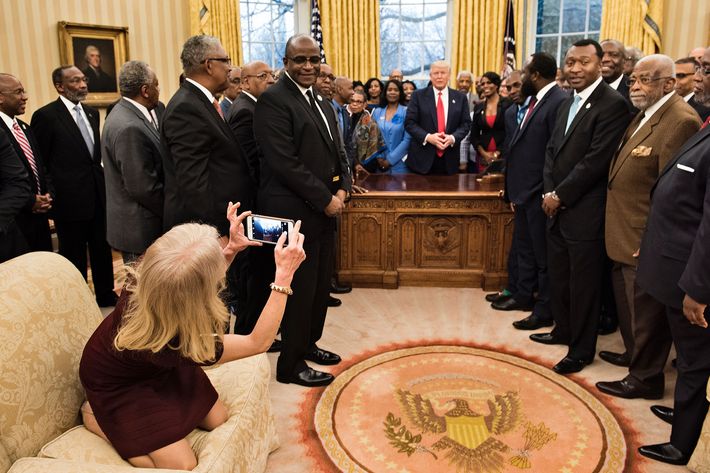 Still, we can't help but wonder, was that really the best angle?