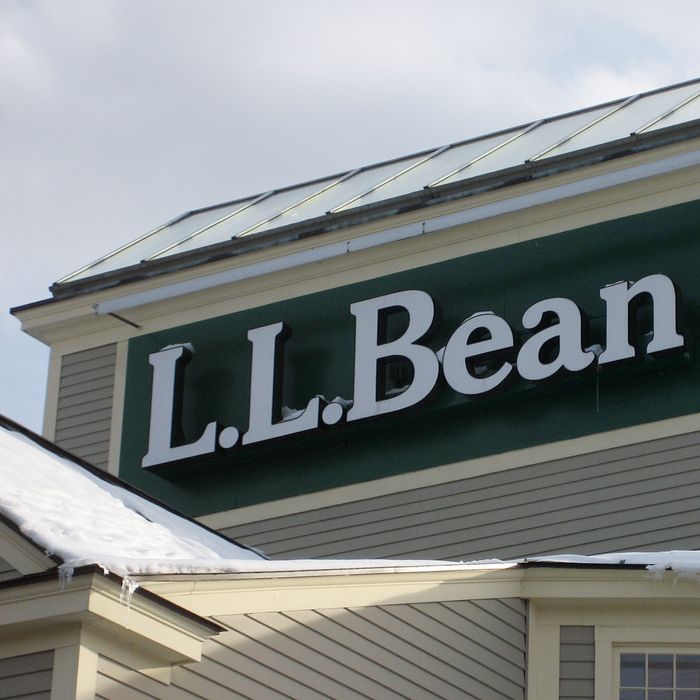 Is L.L. Bean gunning for redemption?
Photo: Courtesy of CC/Flickr/northrup
Last month, Donald Trump fired off a seemingly random tweet about L.L. Bean, thanking one of the company's board members, Linda Bean, for her "support" and urging his followers to "buy L.L. Bean." What he meant by that, it turned out, is that Linda Bean (granddaughter of Leon Leonwood Bean, the company's founder) donated $60,000 to a pro-Trump political action committee — well beyond the Federal Election Committee's $5,000 limit.
Trump's tweet ignited a boycott of L.L. Bean, and the #GrabYourWallet movement added the company to a list of retailers to avoid. And although the company released a statement saying it was "deeply troubled by the portrayal of L.L.Bean as a supporter of any political agenda," those boycotting it seemed unsatisfied. But on Monday, Politico obtained an internal email from the company's CEO that indicates the extent of its ideological divide.
"While we have gone to great pains over the past few weeks to distance ourselves from an unfortunate and unwanted political situation, there have been some more recent developments that have prompted me to share some thoughts and direction," wrote L.L. Bean CEO Stephen Smith. Referring to Trump's Muslim ban, he continued, "Recent national policy changes … are also creating confusion and concern within our family of great employees."
He added that L.L. Bean is "committed to help our affected employees in any way possible" and urged any employee "personally grappling" with the ban to reach out to him. Smith said he supports "diversity to create a stronger organization and a better world" and reassured employees that L.L. Bean's environment would always be inclusive. At the time of writing, #GrabYourWallet still lists L.L. Bean as a company with ties to Trump.