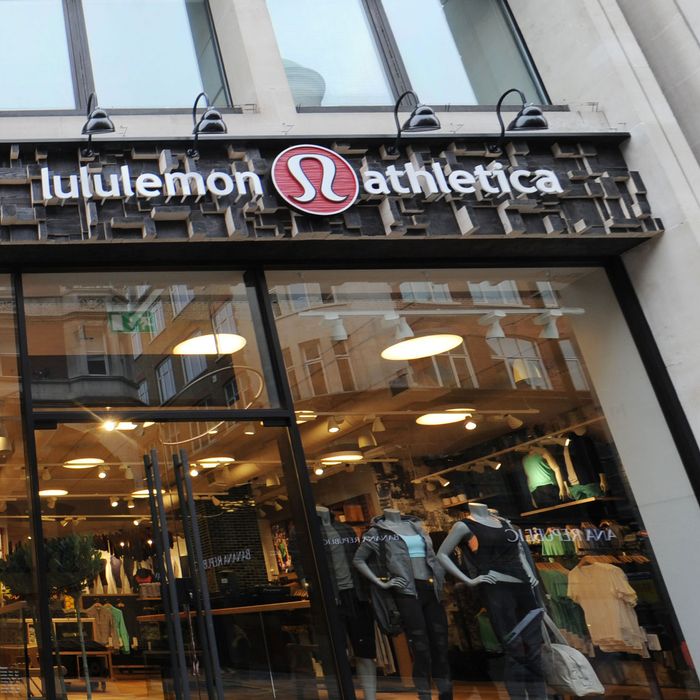 Chip Wilson is here for the Lululemon drama.
Photo: Stuart C. Wilson/Getty Images for Lululemon Athletica
Even though Chip Wilson, former CEO of Lululemon, left the company's board in 2015, he's still hanging around to stir up drama and call out decisions he doesn't agree with.
As Racked reports, the Lululemon board ignored questions from Wilson (who happens to be the company's largest stakeholder) during a shareholders meeting last summer. But just like Real Housewives' Lisa Rinna, who famously accused Yolanda Hadid of using her Lyme disease to "manipulate" people, Wilson refuses to stay silent about how he feels — and opted to get his message across in true Bravo fashion: by taking out an ad in a bus stop outside Lululemon's Vancouver headquarters.
"LULULEMON BUY UNDER ARMOUR NOW! Lululemon's business model is to have no debt and 1 billion in the bank and to be ready for an extraordinary opportunity. Under Armour is now weak. They have junk bond debt, too much inventory and technology purchases they cannot monetize," the sign reads.
It continues, "Buy Under Armour and bring it out original culture and "money making" business model. AN IDEA WHOSE TIME HAS COME." It's signed Chip Wilson.
Wilson explained his tactic in an interview with the Toronto Star. "I would call it classic Chip Wilson Lululemon marketing. It makes people think," he said. Wilson added that while he doesn't intend to return to the company, he thinks it needs new leadership. "The CEO of Under Armour has a vision and creates a better future for where it is going than Lululemon does, so the market gives them a higher valuation. My job is to get a (Lululemon) CEO that does have a vision that can take a company out of the commodity market," he said.
A spokesperson for Lululemon declined the Star's request for a comment, explaining that the company didn't want to get involved with the story. But we certainly want to hear more, or at least witness Chip Wilson at a dinner party with five of his best frenemies. Please make this happen, Andy Cohen.