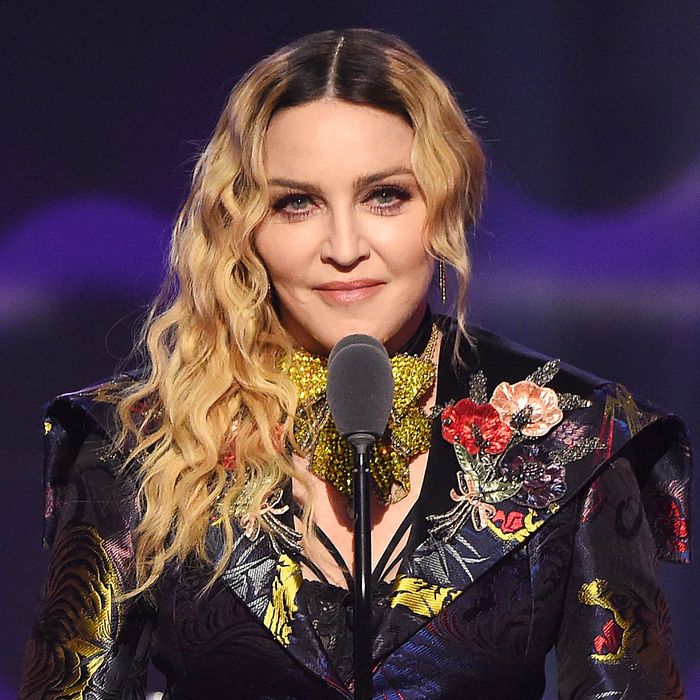 Madonna.
Photo: Nicholas Hunt/Getty Images for Billboard Magaz
Madonna was granted permission from Malawi's High Court on Tuesday to adopt twin 4-year-old girls named Esther and Stella, The Guardian reports. The singer already has two other adopted children from Malawi, in addition to two biological children of her own.
The 58-year-old reportedly caused an uproar in Malawi with her two previous adoptions, as Malawians accused the government of allowing Madonna to bypass laws that block non-residents from adopting within the country, according to Reuters. Madonna adopted David Banda and Mercy James from Malawi in 2006 and 2009, and also established a health and education nonprofit in the country called Raising Malawi. The Guardian notes that the twins are being adopted from the Home of Hope orphanage in Mchinji, where David Banda lived prior to his adoption.
An attorney for Madonna in Malawi, Titus Mvalo, told Reuters, "Madonna has demonstrated over the years that she has passion for Malawi and her children and therefore the court was satisfied and could not stop the adoption of the twins."