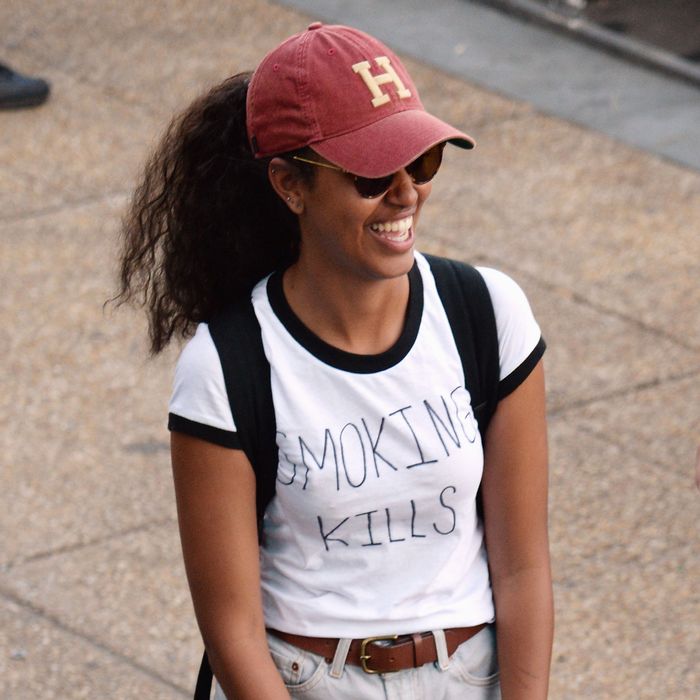 Malia Obama.
Photo: Kevin Mazur/Getty Images for Anheuser-Busch
In addition to interning for Harvey Weinstein and hobnobbing at the Girls premiere, cool teen Malia Obama has spent her time in New York exploring some of the city's nightlife hotspots.
According to "Page Six," the former First Daughter was spotted partying in Up & Down's VIP section on Friday night, where she was "just drinking Red Bull," according to a source.
"She arrived with heavy security, and stayed till about 2 a.m.," adds another.
Other hotspots on Malia's roster include the Black Lodge in Soho and Happy Ending on the Lower East Side. Local brunch establishments: Be on high alert.