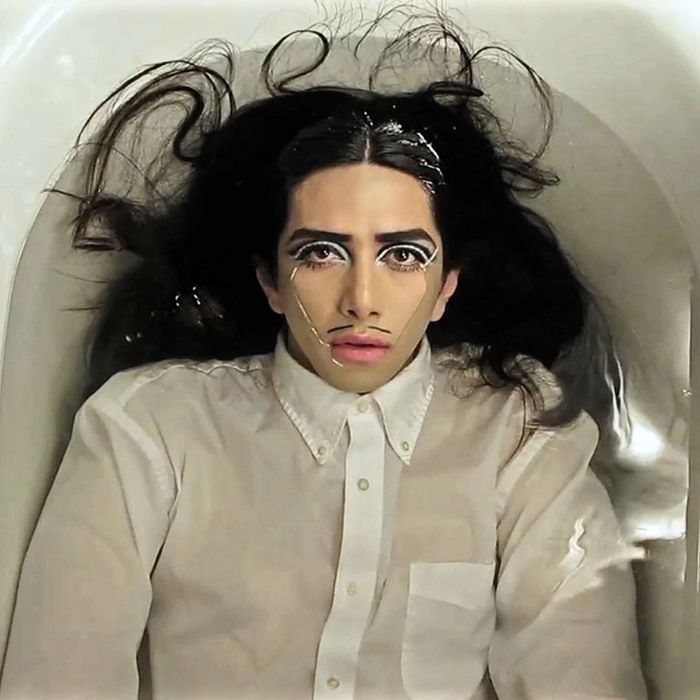 Martine Gutierrez, Martine Part I-IX, 2012-2016.
Photo: Martine Gutierrez; Courtesy of the artist and RYAN LEE, New York
In 2013, Brooklyn-based artist Martine Gutierrez turned into a sex doll for her first solo exhibition. Now, the RISD graduate has completed a nine-part film that dismantles gender identity, telling a semiautobiographical story of personal transformation. She spent six years shooting Martine Part I-IX, currently on view at the Ryan Lee Gallery in Chelsea, and premiered the final segment in North Carolina last year — just after the state passed legislation that prohibited transgender peoples from using their preferred bathrooms.
"It made me realize that my body was political even if my art wasn't," she said of the timing. "Subconsciously, I think the project has served to illustrate my rejection of societal binaries as I come to an understanding of my gender and identity as a trans woman … My work continues to inform how I see myself or want to be seen — it is the only way I have found to validate my beauty and my expression of gender without being manipulated by social constructs."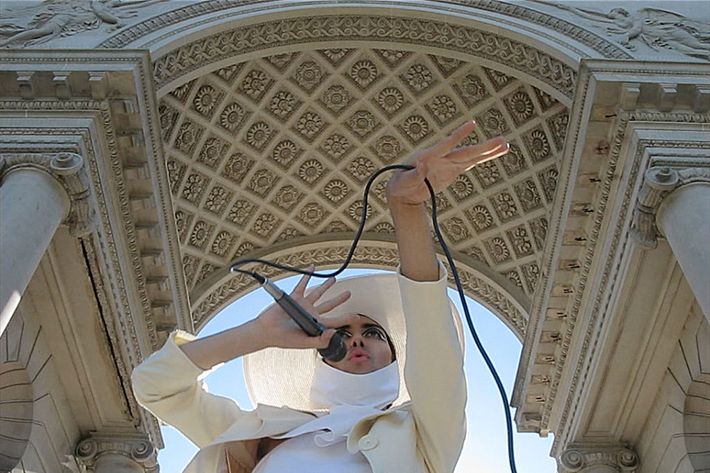 In Martine Part I-IX, Gutierrez travels to a variety of locations: Providence, New York, Central America, and the Caribbean. Each place symbolizes her character's steps toward self-discovery, prompting her to negotiate various perceptions of gender identity. "In the film, architecture and manicured gardens represent the constructs of society and are eventually replaced by vast, seemingly 'untouched' landscapes — timeless, elemental themes," she told the Cut. "I feel put into the context of how small we are, how meaningless the topic of gender is."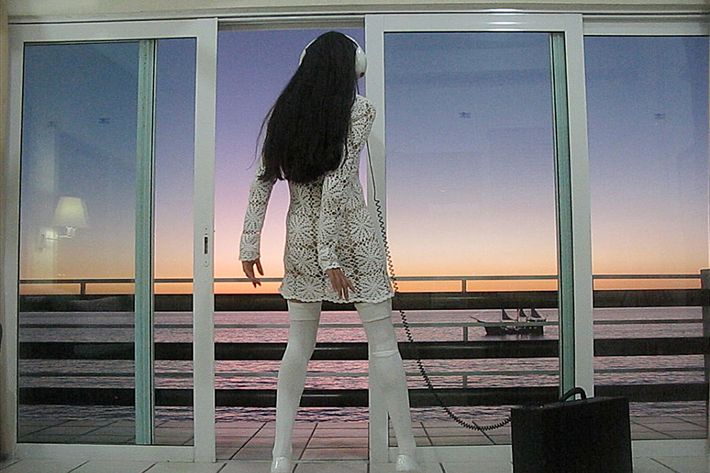 Although the story is only loosely based on Gutierrez's own experiences, she said notions of her own gender identity changed while working on the film. "I adopted gender neutral pronouns and added an 'e' to the end of my name, previously Martín — same pronunciation, different gender," she said. Gutierrez thinks the idea of gender identity is also toxic, regardless of how one identifies: She says while it traps non-binary individuals, it also perpetrates stereotypes that restrict people who identify as men and women.
"The idea of 'gender roles' really sums it up — these are parts we play. There's a vast tradition of gender roles that are perpetuated by the media, enforcing the belief that men are masculine and women are feminine. The reality is we're all both. Our identities are fluid," Gutierrez said. "It's important to emphasize that outside of these artificial boundaries we're both inherently equal and profoundly, infinitely diverse."
Martine Part I-IX is on view at the Ryan Lee Gallery, located at 515 West 26th Street, until February 18.