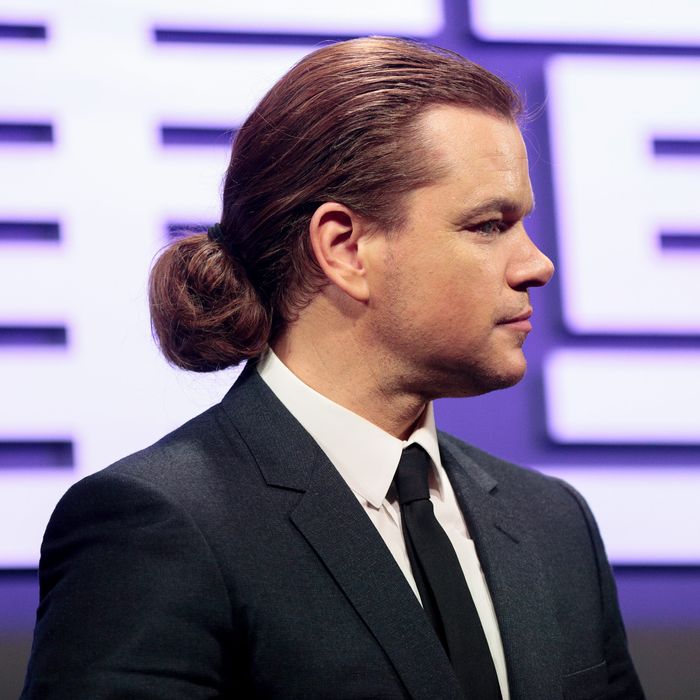 Photo: VCG via Getty Images
While Chinese blockbuster The Great Wall has been roundly criticized for crafting its story around a white protagonist, no matter how you feel about the film's politics, it's hard not to be impressed by the grandiose architectural feat at its center. We are referring, of course, to Matt Damon's man-bun.
Damon spoke to Us Weekly about his character's signature look, which sounds like it was pretty stressful to maintain. "I mean they put 700 extensions in, it took 12 hours, and then I had to try and keep them in," he riffed. "By the time they cut them out, it was like a rat's nest. I took a picture of it. I think there was stuff living in there."

As always, we thank Matt for suffering in the name of his art.