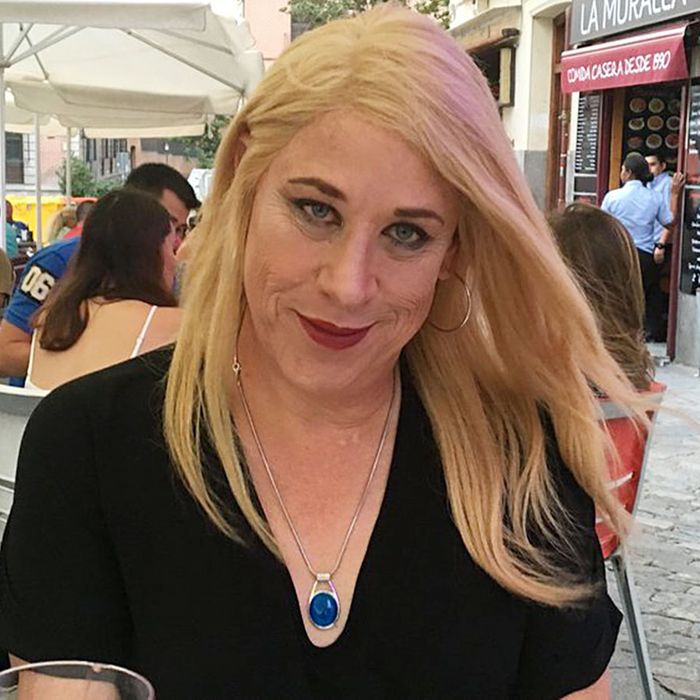 Jess Herbst.
Photo: Courtesy of jessherbst.com
Jess Herbst, the mayor of a small town in Texas, just became the first openly transgender person to serve in an elected office in the state. Herbst has been the mayor of New Hope since last May, but only recently came out as trans in an open letter on the town's website.
As the Texas Observer reports, Herbst was elected to the Town Council as an alderman, and later appointed as mayor after the previous mayor passed away. In the open letter, Herbst spoke of the privilege it has been to serve the town where she has lived since 1999 with her wife and two daughters, on the same farm where her wife was raised. "As your Mayor I must tell you about something that has been with me since my earliest memories. I am Transgender," she wrote.
Herbst began hormone-replacement therapy two years ago, with the support of her family. "At the time, I did not imagine I would hold the Mayors [sic] position, but here I am," Herbst wrote. She explained that she lives her life as female now, and will continue to perform her mayoral duties as a female. "I'm not especially sensitive to the pronoun I'm called, and I expect people to take time to make the change," adding that she has changed her name from Jeff to Jess.
The mayor also wrote that "transgender people are just coming to light in our society," and that the community has made "great strides" in the past few years, thanks to Laverne Cox, Caitlyn Jenner, and Transparent. "It is gender identity not sexual preference that applies to me. I love my wife, and she loves me, we have no intention of change. My daughters have been adamant supporters of me and are proud to tell people their father is transgender," the letter reads.