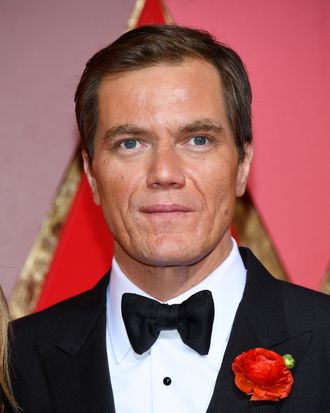 Michael Shannon.
Photo: Kevork Djansezian/Getty Images
Given the current political climate, we expected the 2017 Academy Awards red carpet to be full of statements addressing it. The most visible sartorial choices were the blue ribbons worn in support of the ACLU, but as Washington Post writer Dan Zak pointed out, actor Michael Shannon was spotted wearing a small lapel pin that simply read "NO!"

Here's how he explained it:
Michael Shannon was wearing a pin on his lapel that said "NO!" Surely some liberal cause, alongside all those ACLU ribbons. What does it mean?

"It's just 'no,' " Shannon said.

No to everything?

"Yeah, just 'no,' " he said.

It certainly checks out.