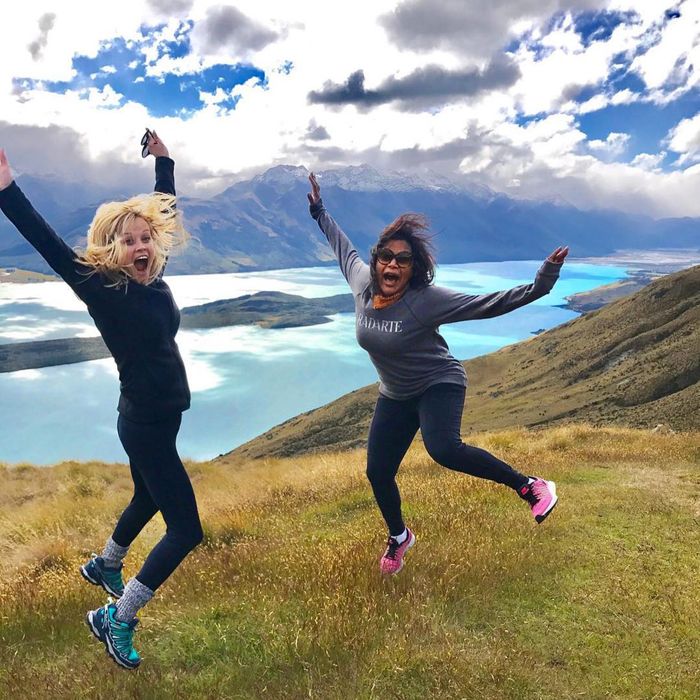 Please take us with you, Reese and Mindy.
Photo: reesewitherspoon/Instagram
Reese Witherspoon, Mindy Kaling, and Oprah Winfrey may be in New Zealand under the guise of filming an adaptation of Madeleine L'Engle's A Wrinkle in Time, but from their Instagrams, it's clear they're actually just having the time of their lives. Day after day, they've been posting pictures of themselves being at one with nature, jumping repeatedly in front of mountains, sipping rosé at vineyards, and drinking more rosé in hot tubs overlooking crystal-blue lakes. Take us with you?