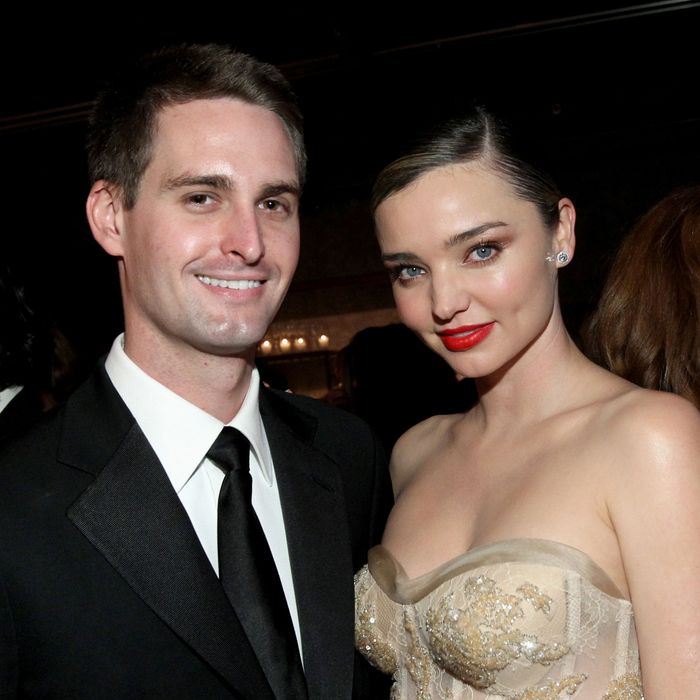 Miranda Kerr and Evan Spiegel.
Photo: Tommaso Boddi/Getty Images for Baby2Baby
Last summer, Australian model Miranda Kerr and Snapchat CEO/26-year-old billionaire Evan Spiegel announced their engagement. This week, Miranda Kerr announced that they're not having sex. Before we go any further, let us say: Congratulations to the happy couple on both counts.
In a Times of London article, Kerr asks writer Richard Godwin if he's going to have another child. When he says not right now, she asks him what he uses for contraception (uhhhhh), then offers up a detail about her own sex life:
"I don't!" she yelps and begins to laugh.

So are you going to have another baby? "Not yet. Not until after we get married. My partner is very traditional."

I am clearly so out of the loop when it comes to millennial sex trends that it takes me a while to grasp her meaning; she appears to be telling me that she and the man she is marrying have never had sex. Hang on, that's really traditional, I say.

She winces. "We can't … I mean we're just … waiting."

May their first time be as magical as the Snapchat pretty filter.