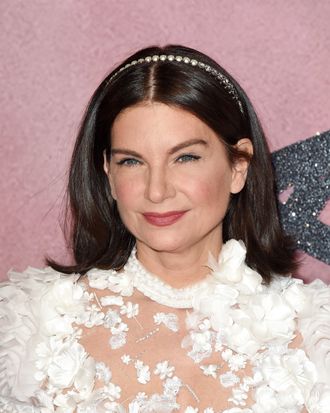 Natalie Massenet.
Photo: Stuart C. Wilson/Getty Images
Natalie Massenet is back in the world of e-commerce. After leaving Net-a-Porter, the company she founded, in 2015, she continued her work as chairman of the British Fashion Council, made headlines for registering a brand called Imaginary Ventures, and was named a dame in the Queen's New Years Honours. But she didn't make moves to rejoin the retail world, until rumors began cropping up in December about Massenet taking a potential job at e-commerce giant (and Net-a-Porter rival) Farfetch.
Today, the two made it official with a statement. Massenet will join the board of directors, with the title "non-executive co-chairman," while founder/CEO José Neves will remain executive co-chairman. Said Massenet in the statement, "What Farfetch has done to rewrite the rulebook on how technology can work alongside bricks and mortar to elevate the customer experience stands out in the industry — when José asked me to come on board it was an opportunity I couldn't turn down." She expounded on her feelings in a lengthy Instagram post that depicts the two shaking hands. Seems like the beginning of a beautiful friendship.