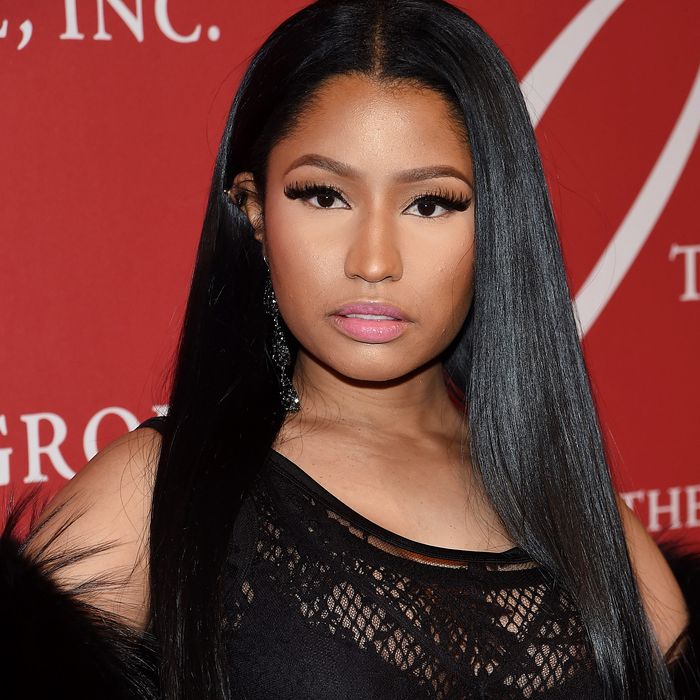 Nicki Minaj.
Photo: Jamie McCarthy/Getty Images
As if this week couldn't get any worse, some very rude criminals decided it was a good idea to go and rob Nicki Minaj, breaking into her L.A. mansion and making off with about $200,000 worth of jewelry and other items.
According to TMZ, the attack seemed to be of a personal nature; the thieves reportedly "vandalized certain items in the house … destroyed picture frames, perfume bottles, furniture … and even cut up Nicki's clothing."
On the plus side, if anyone can rock ripped-up clothing, it's Nicki.