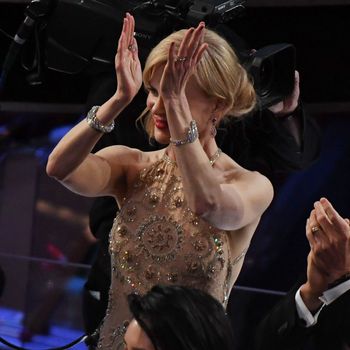 Nicole Kidman.
Photo: Getty Images
Nicole Kidman is many things: talented actress, film producer, wife to Keith Urban and Keith Urban's haircut. What she is not, however, is a person who knows how to clap.

Her curious palm-only technique was first caught at the 2017 Oscars:
Yet another reminder that stars — they're nothing like us!