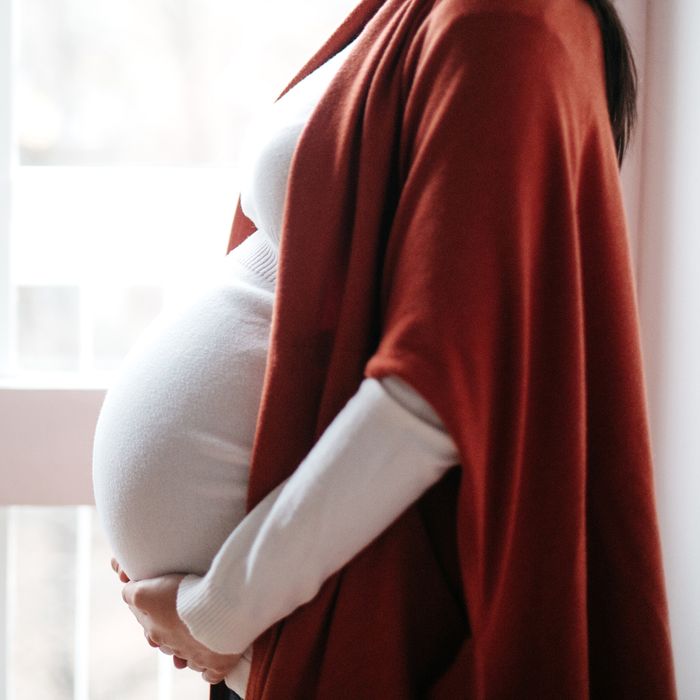 A judge ordered a woman to not get pregnant.
Photo: momcilog/Getty Images
A drug-addicted mother of four was ordered by a New York family court judge to not get pregnant again until she gains custody of her youngest child, a move that has drawn criticism from reproductive rights advocates, the Associated Press reports.
In the order, Family Court Judge Patricia Gallaher wrote that her intention was to increase the woman's likelihood of rehabilitation and getting her son back "without a newer baby making that less likely to happen." The woman — identified only as Brandy F. — admitted to working as a prostitute, and all of her children are reportedly being cared for by other people. The order came down in December, but was first reported this week by the Rochester Democrat & Chronicle. The judge included a finding of neglect. Per the AP:
"Society and its problems are changing, especially with the incredible rise in the use of heroin, and this court needs to adjust in response instead of doing the same tired routine which does not solve the obvious problems in so many cases," the Rochester judge wrote in the December order.
The order also contained a plan for Brandy F. to follow, and a promise that she won't be jailed if she doesn't adhere to it. Fordham University sociology professor Jeanne Flavin, who serves on the board of the National Advocates for Pregnant Women, told the AP that the order "reflects a profound disregard for the human rights and dignity of pregnant and parenting women." She added, "If the courts and our child welfare systems were truly committed to the health and well-being of families, they would ensure people have the supports they need in order to feed, shelter, educate and care for their children in safe environments."
In the order, Gallaher reportedly wrote that the baby in question was born prematurely in July and exhibited symptoms of drug withdrawal. Brandy F. allegedly admitted to using alcohol, methadone, and crack cocaine while pregnant. The woman's two previous children were also born addicted to drugs, and her 16-year-old son was exposed to a hypodermic needle as a baby. The judge wrote that her case is "exactly the kind of case where the respondent neglectful mother should be using birth control."