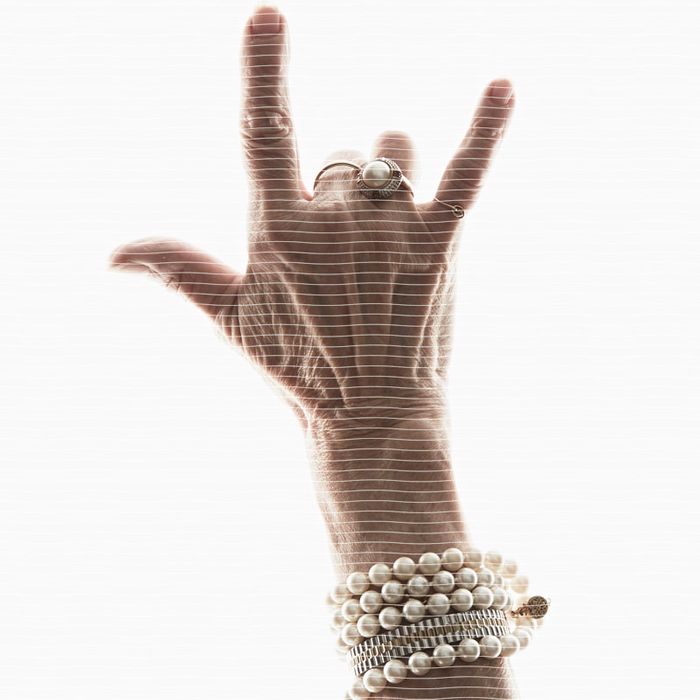 "There were times when having a man in a suit representing the company would have helped break the ice and set the trust factor moving faster," Norma Kamali admits of the early days of her fashion brand, "but I had to learn how to grow the invisible suit around me, and I am so happy I did." Kamali's "invisible suit" is her experience, and it undergirds her nearly 50-year career in what can be an incredibly unforgiving industry. But while fashion is still deep in its love affair with all things youthful on the surface — occasional sprinklings of AARP-aged models aside — when you work behind the scenes, age and experience are more respected than you'd think.

Think of the grand dames of the American fashion industry. Anna Wintour. Grace Coddington. Bergdorf Goodman's Linda Fargo. Or prominent designers like Diane von Furstenberg, Donna Karan, and Vera Wang — all over 65 years of age. At fashion shows, veteran-critic Suzy Menkes is treated with just as much, if not more, respect than the 19-year-old "It" girls sharing the front row — she is carefully ferried through by a phalanx of PR people.

Designer Maria Cornejo, who has been running her namesake line for almost 20 years, says that with advancing years she has become more in tune with what her customers actually want to wear. After all, though the Kendall Jenner-ation proliferates in ads and on the runways, the dirty little secret of the fashion industry is that women her age aren't the target customer. "Twenty-one-year-olds don't really shop [high fashion]," Cornejo points out. Her customers tend to be older and to fall in line with Cornejo's own fashion philosophy, which she sums up as: "I don't want to look young; I want to look youthful." For that reason, she's often populated her runway shows with creative types of varying ages, long before it became trendy to cast "real women" as models.

For Kamali, being around for a while has its advantages when it comes to design as well. "I know when I see something [if] it has been done before," she says. Alexandra Shulman, the editor-in-chief of British Vogue, feels the same way. "[Age] can give you a sense of perspective," she says. "When you're in the middle of doing something, it's very easy to get swayed by a popular movement and sometimes it really helps if you've gone through a period like that before." It helps to be able to draw on a backlog of lived fashion history to know that, for example, Jeremy Scott wasn't the first designer to send faux paper dolls down the runway, or that Marc Jacobs didn't invent grunge.

In the pages of her magazine, Shulman has addressed the concerns of quote-unquote "real women." The magazine has a regular section titled "Ageless Style." Most notably, she devoted the entire November issue to the theme, profiling philanthropists, academics, and transit engineers instead of the usual models and starlets. That came about in part because of reader demand. "I'm always getting letters [asking], 'Why aren't there any clothes for women my age?'" she says. "That person will probably be somewhere between 50 and 70, and my response to them is: It's not about clothes being for your age, it's about finding what you like, and it doesn't matter what age you are. And I don't think that you would be, in fact, very happy if there was a shop that was literally for 60-year-olds. You don't want to get pigeonholed into that."
When asked how she'd counsel her younger counterparts, Shulman opts for the British stiff-upper-lip approach. "Aging is just a fact of life. If you don't age, you're dead. That's the alternative, so I don't think you should be worried about getting older at all."