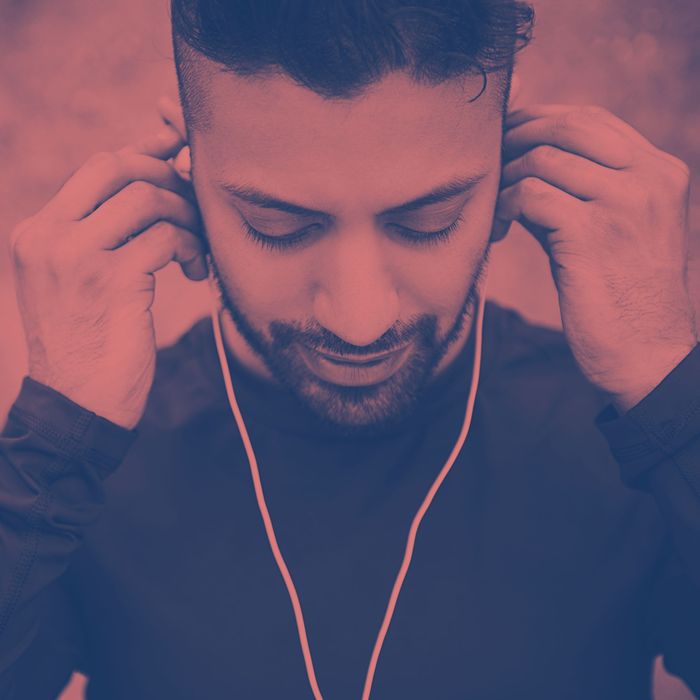 Photo: Tara Moore/Getty Images
Sure, your weekday may be on the quieter side — especially if you spend the better part of the day typing away in a cubicle, using Slack instead of your voice to communicate with other people — but how often do you experience true, honest-to-goodness silence?
Not nearly often enough, as it turns out. According to a CDC report released earlier today and highlighted by the Washington Post, our lives are way, way too noisy — noisy enough, in fact, that a disconcertingly high number of Americans are losing their hearing way before old age.
The report analyzed data from the 2011–2012 National Health and Nutrition Examination Survey (NHANES), which collected information from a sample of Americans between the ages of 20 and 69. The findings were twofold: First, a significant chunk of people across age groups are suffering from some degree of hearing loss, and second, we're pretty bad at knowing when it happens to us. As the Post explained:
A quarter of people ages 20 to 69 were suffering some hearing deficits, the CDC reported in its Morbidity and Mortality Weekly Report, even though the vast majority of the people in the study claimed to have good or excellent hearing.

The researchers found that 24 percent of adults had "audiometric notches" — a deterioration in the softest sound a person can hear — in one or both ears … The review's more surprising finding — which the CDC had not previously studied — was that 53 percent of those people said they had no regular exposure to loud noise at work. That means the hearing loss was caused by other environmental factors, including listening to music through headphones with the volume turned up too high.

That last part helps explain another surprising finding: Hearing loss starts a lot earlier than we think it does, affecting roughly one in five people in their 20s. Even short-term exposure to loud noises can do some damage, the Post noted: Spending "14 minutes at a 100-decibel sporting event or two minutes at a 110-decibel rock concert" can have a lasting effect. Just another reminder than everything fun is bad for you. And also that it wouldn't kill you to lower the volume a little bit.