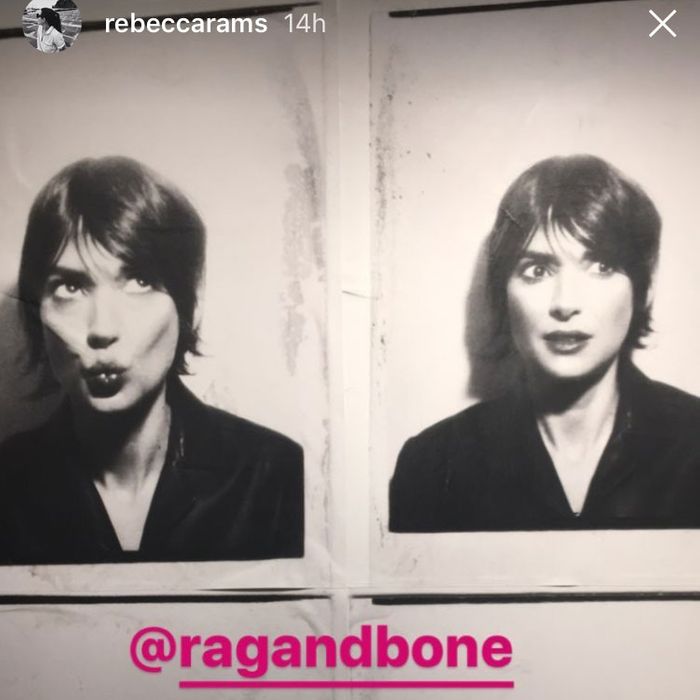 Rag and Bone's 15th-anniversary presentation.
Photo: Rebecca Ramsey/Instagram
The Cut's editors cover Fashion Week in real time across multiple channels: Not just this website, but on Instagram and Snapchat, too. Follow our accounts to get the inside view on everything that's going on, and check this daily compendium for highlights. Editorial director Stella Bugbee, style director Rebecca Ramsey, senior market editor Diana Tsui, senior beauty editor Kathleen Hou, senior fashion news editor Véronique Hyland, and more of the Cut's team will all be contributing to coverage.
DAY TWO
Fashion Week kicked off with a post from the Cut's editorial director, Stella Bugbee, sharing her thoughts about fashion as a political tool. Brock Collection presented dresses with corsets up the back. And, at La Perla (drumroll, please) Naomi Campbell opened the show. Naomi wasn't the only face we were excited to see on the runway — Miss Paris Hilton walked for Christian Cowan, looking like a sparkly Barbie with ample underboob. Radiohead's Thom Yorke DJ'd Rag and Bone's 15th-anniversary party, and Rachel Comey, who was dearly missed on the East Coast, showed at Los Angeles's Hauser Wirth & Schimmel gallery.