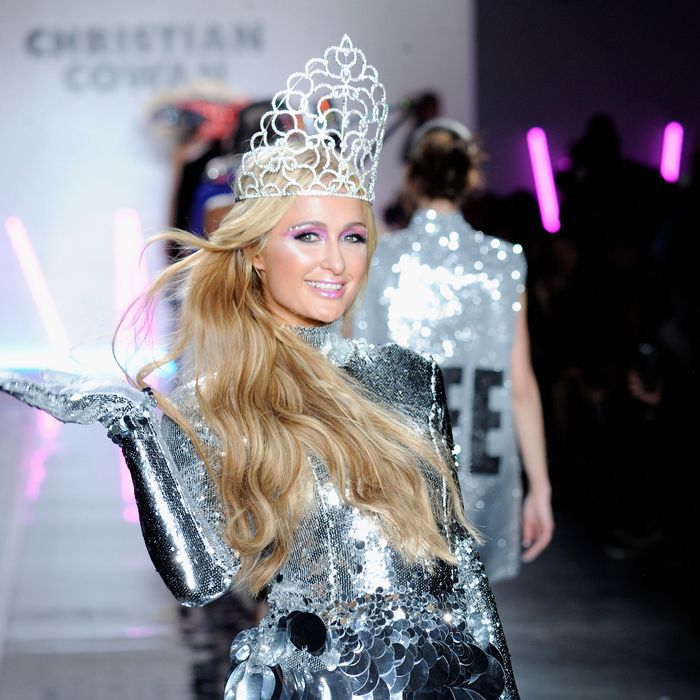 Paris Hilton walks Christian Cowan's New York Fashion Week show.
Photo: Arun Nevader/Getty Images
Not many new designers have Paris Hilton close their fashion shows. But despite having freshly graduated from the London College of Fashion last year, Christian Cowan has already dressed the impressive likes of Rihanna, Miley Cyrus, Lady Gaga, and Ariana Grande. So let's just say, he knows a thing or two about pop divas.
The aughts icon wore two looks — an underboob-flaunting pink matching set covered in stars, which may have been a nod to her timeless hit single, and a silver finale outfit complete with crown. And yes, you'll be cheered to know that she did, in fact, mouth along to the words of "Freedom '90" as she walked the runway.