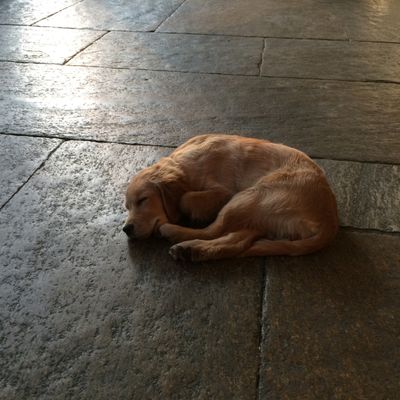 Photo: Paolo Varrese / EyeEm/Getty Images/EyeEm
Domestic abusers often extend their behavior to their victims' pets, threatening and harming them as a means of control over their owner. That, coupled with the fact that only 3 percent of domestic-violence shelters accommodate pets, makes it difficult for women to leave an abusive situation for fear of what will happen to their pets. Some women delay leaving, some return to abusive situations, while others have reported resorting to living out of their cars so that they can keep both themselves and their pets safe.
The Pet and Women Safety (PAWS) Act, reintroduced in Congress earlier this week, aims "to protect victims of domestic violence, sexual assault, stalking, and dating violence from emotional and psychological trauma caused by acts of violence or threats of violence against their pets."
Katherine Clark, a Democratic congresswoman from Massachusetts who, along with nearly 180 representatives across the aisle, is sponsoring the bill released a statement saying, "Pets often become a member of the family, and the idea of leaving a beloved pet behind in a dangerous situation is unthinkable. By ensuring that people experiencing domestic abuse don't have to make the decision between finding safety for themselves or staying behind to protect their pet, we can empower survivors to seek help."
Under H.R. 909, federal domestic-violence protections would also include threats and violence against pets. In addition to that, the bill would extend grant funding to the domestic-violence shelters that do provide pet housing, and include any veterinary costs in restitution payments.
If passed, the PAWS Act could be a life-saver for women attempting to leave an abusive situation but in a bind because of their pets. A New York Times article about the Urban Resource Institute, which provides pet-friendly housing for domestic-violence victims New York City, included the story of one Queens woman who was killed by her abusive boyfriend in 2014. She had returned home that night because she was terrified for her dog's safety.