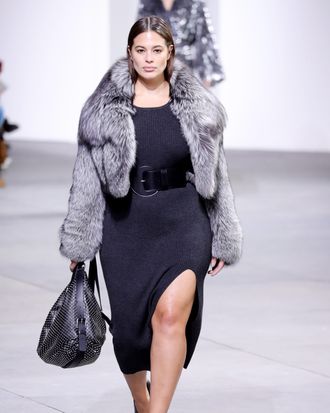 Ashley Graham.
Photo: Antonio de Moraes Barros Filho/FilmMagic/Getty
Newly minted Vogue cover star and plus-size model Ashley Graham is continuing to make strides in the fashion world. On Wednesday morning, she became the first plus-size model to walk in Michael Kors's show. She wore a gray fur jacket over a belted knit dress.
Last season, Kors told USA Today that it wasn't logistically possible to include plus-size models in his show, though pieces up to a size 16 would be available in stores. By including Graham on this season's runway, it seems like his team changed its attitude. We hope more designers will follow and cast a range of sizes in future shows.