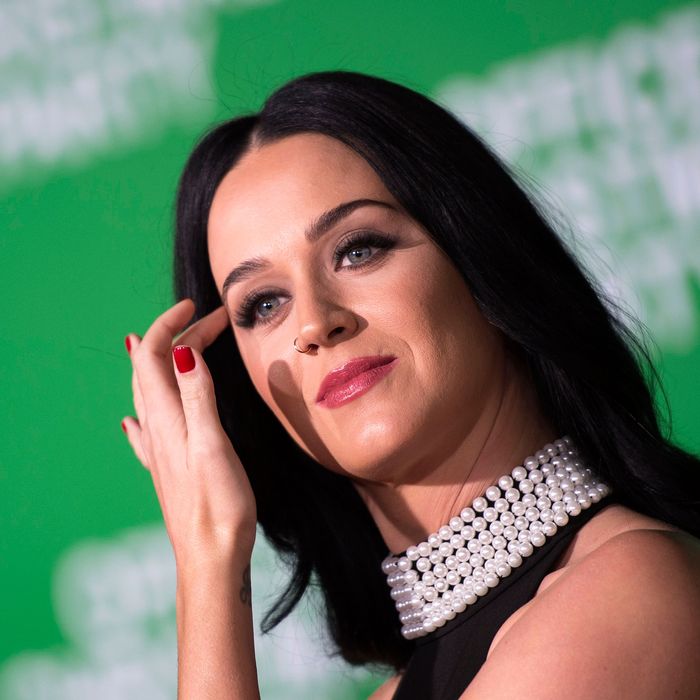 Katy Perry.
Photo: Valerie Macon/AFP/Getty Images
A philosophical conundrum for our times: If a Katy Perry song plays out of a disco ball in the middle of an urban park and nobody's there to hear it, does it still make a sound?
Yesterday, Perry released a map showing the locations of 24 disco balls around the globe — including 11 in the United States — where fans can plug in their own headphones and hear her brand-new song "Chained to the Rhythm." Unfortunately, not all the disco balls received as many visitors as she may have hoped.
Vanity Fair interviewed three fans (well, two fans and one person who describes himself as "more of a Beyoncé fan if I had to pick") who went in search of the ball in New York's McCarren Park (spelled "McCarran Park" on Katy's map). Each was surprised to discover that, once they eventually managed to locate the ball, nobody else was there.
"In an hour spent in the park, about six people approached the bench," writes VF. "That, it turns out, was the correct amount of people for one ball with one headphone jack dropped in a mid-size park in Brooklyn in the middle of a work week with no further clues."
Meanwhile, in San Francisco, West Coast Katy Kats were unable to find the ball in its planned Dolores Park location. After a lengthy search, writer Emma Silvers eventually located the ball, which had been moved without explanation to a spot outside the Castro theater. "No one else was there," she writes.