Raf Simons's Men's Show Was a Little Love Note to New York
The New York women's shows don't begin for another week, but Raf Simons's show last night felt like an unofficial kickoff to the season. The designer's new residency in the city has been one of the bright spots in an otherwise dreary few months, and the anticipation for his signature creativity was palpable as guests streamed into the Gagosian Gallery for his first men's show in Manhattan.
It's always a good sign when other designers show up to see a show, and the Cut spotted team Proenza and Joseph Altuzarra — two of New York's most creative young brands — in the crowd. Also in attendance: A$AP Rocky, Neil Patrick Harris, Grace Coddington, and Ryan McGinley.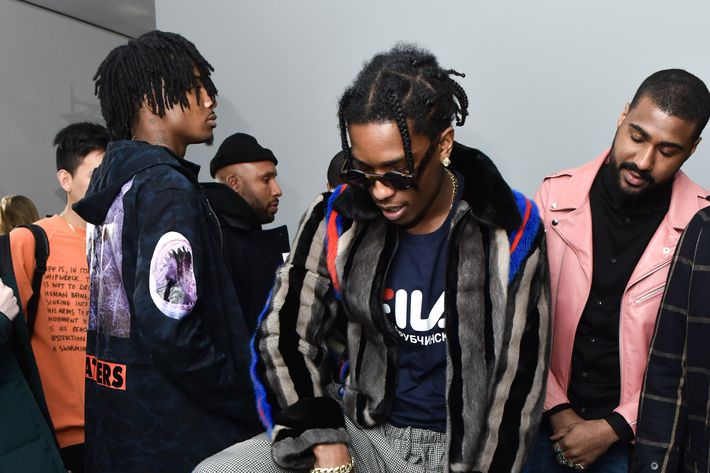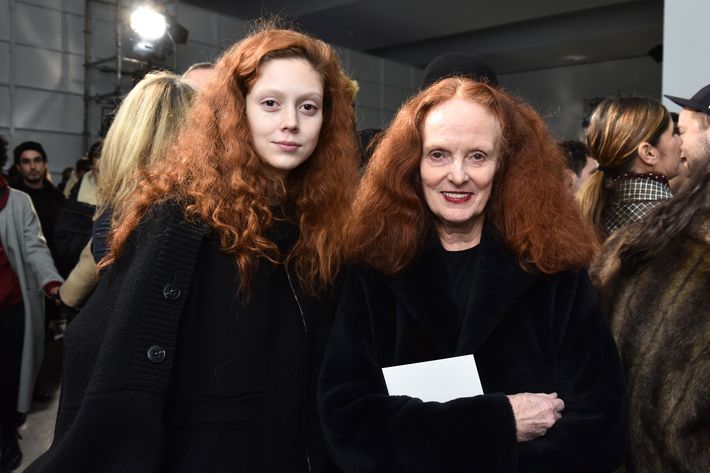 But the guests were secondary to the clothes and they all knew it. The models — young, lanky boys you'd expect to see in a McGinley photograph — seemed to have been plucked from the nearby Chelsea Piers skate park and dressed up in long, tailored trench coats, cinched at the waist with duct tape. Various messages ran across the tape like bits of concrete poetry: WALK WITH ME, and I LOVE YOU. The styling gesture felt slapdash but elegant — gritty but gamine. In fact, the whole collection had a romantic energy, like a kind of gentle love note to New York men.
Sometimes seeing a men's show is as electrifying for me as a women's show, and not just because I like wearing menswear-inspired clothes. Because fashion is so gender-blurred now, I could actually envision wearing many of the pieces, including the "pearl" chokers and knits that hung off-the-shoulder over tees. But what I most want is a roll of the duct tape. Fingers crossed those are available for purchase.
Click ahead to see the collection.