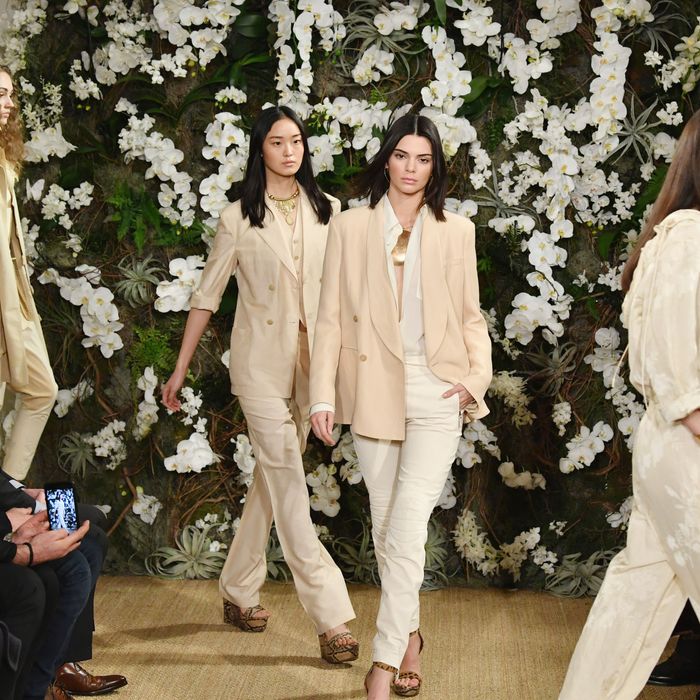 Photo: Slaven Vlasic/Getty Images
Ralph Lauren filled his Upper East Side flagship with more than 100,000 orchids for his New York Fashion Week show this evening, giving every guest a white-cushioned front-row seat and butler-serviced Champagne drinks. This was not just extravagance — this was an "immersive floral installation" with a see-now-buy-now twist.
The runway traced two levels of the mansion, with models walking up and down beige-carpeted stairs — a nod to the old days of couture, when Parisian designers showed their collections in actual ateliers. Fluttering mechanical butterflies dotted walls covered floor-to-ceiling with flowers, vines, and moss.
Digital birds chirped while guests took their seats on white sofas. Backstage, makeup artists made finishing touches for the beauty look — natural bronze hues that would mirror the collection's shimmery fabrics.
A billowy, belted gold jumpsuit opened the show. Kendall Jenner walked in a made-for-work beige jacket and cheetah-print heels. Also on the model lineup: Grace Bol, Bella Hadid, Taylor Hill, Romee Strijd, and Sanne Vloet.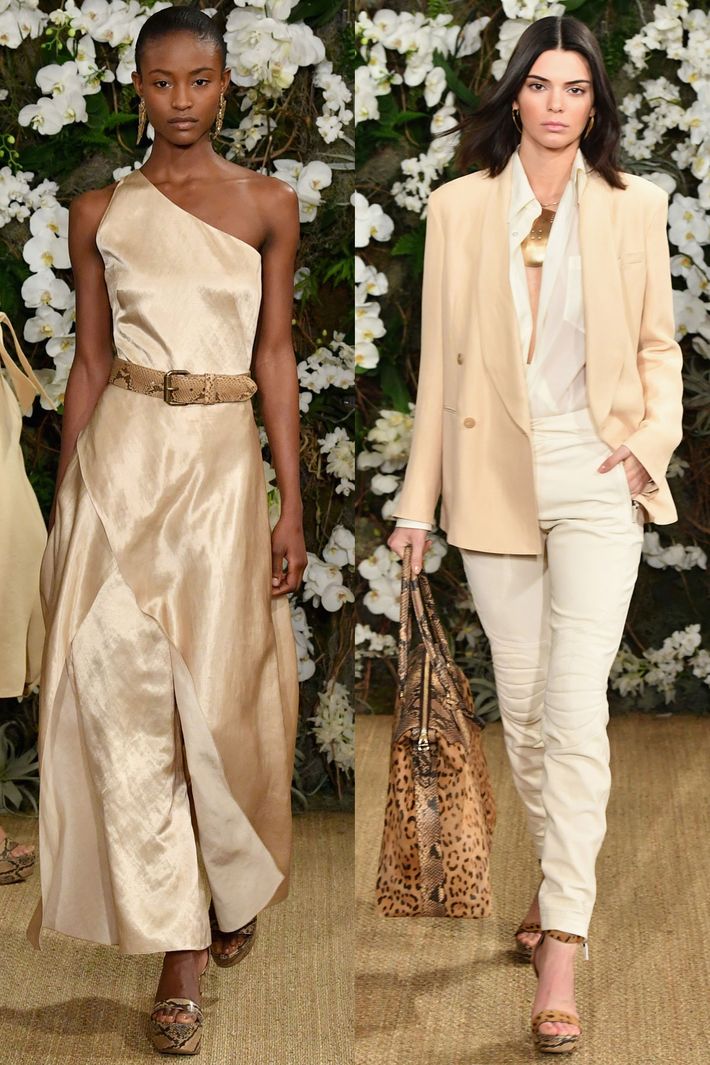 Looks were made in loose, relaxed silhouettes – silky gold dresses, creamy beige jackets, and billowy blouses. Also: Some shimmery gold pants made for the dance floor.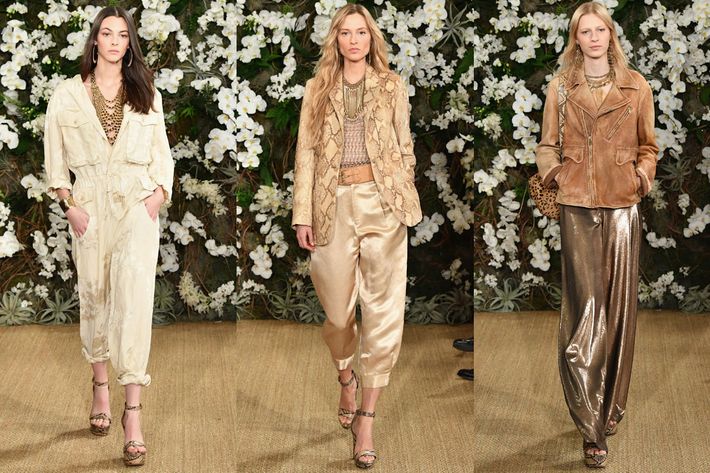 Shoes and accessories appeared as animal prints – snake-skin heels, cheetah-print bags, and as jacket embellishments.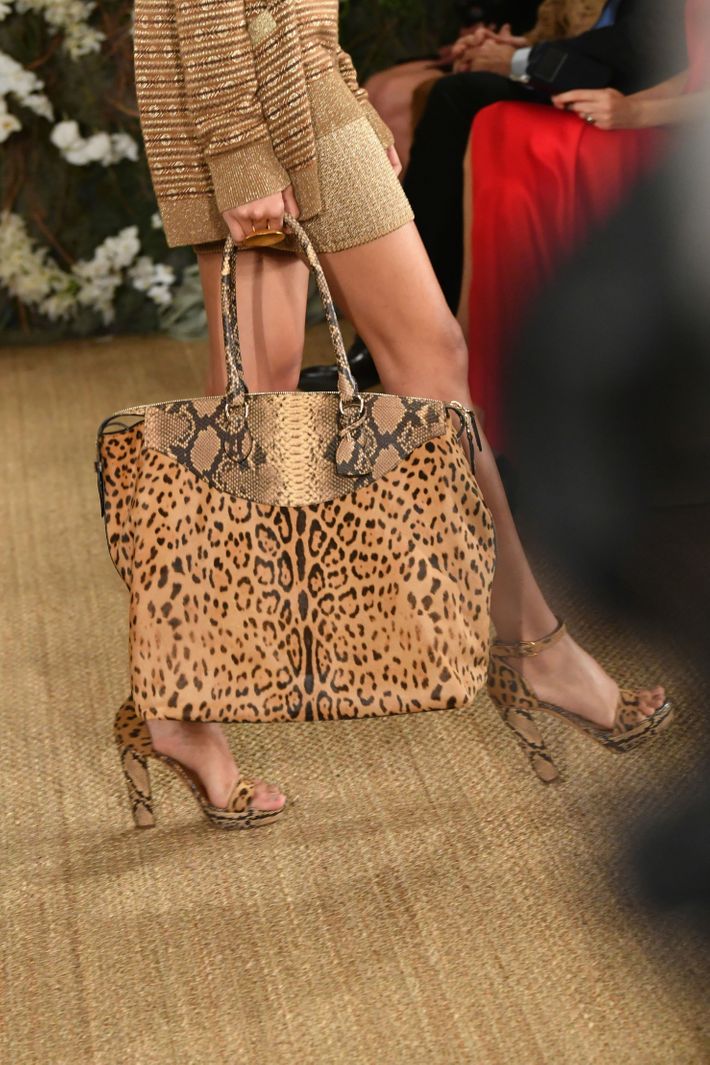 Cutout dresses and silky gowns were the standouts – first in gold and bronze, and later in purple and green, with Bella Hadid in red.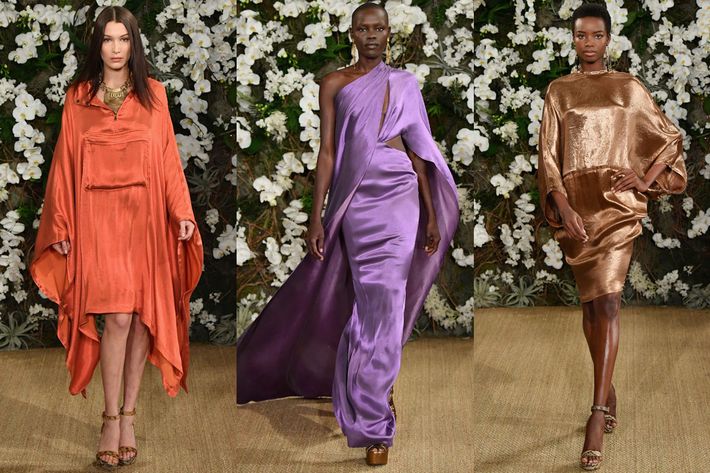 These two cape-y looks seem ideal for getting your body caftan-ready for summer: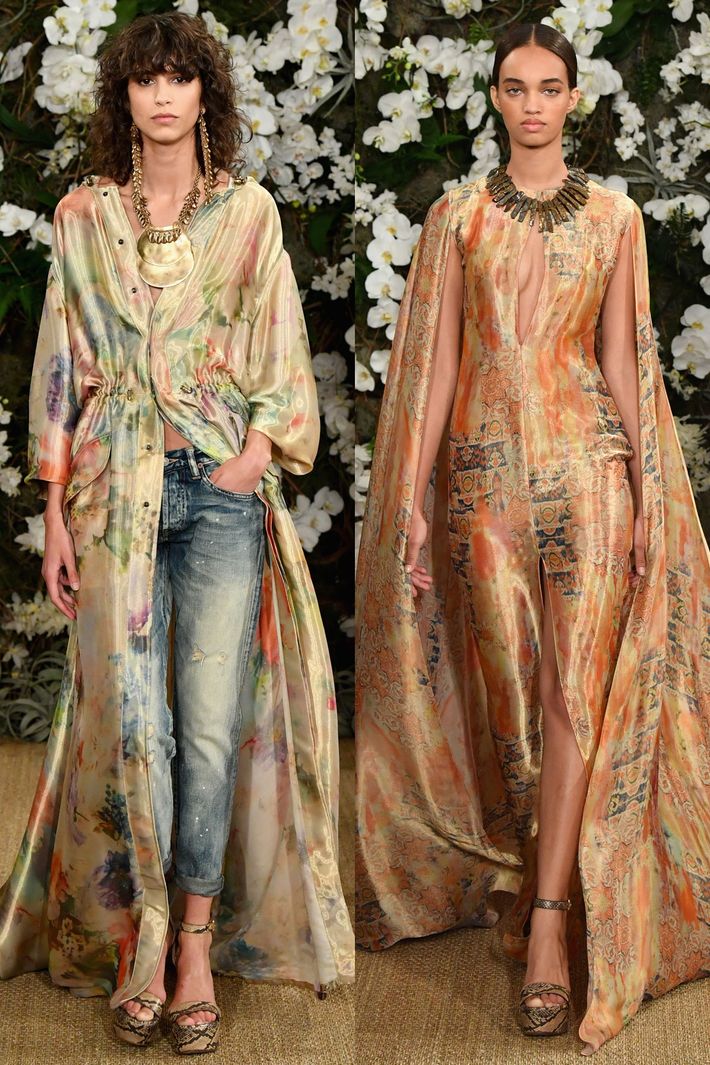 After models descended the stairs for a final walk, Ralph Lauren appeared in his signature suede jacket and jeans. He waved to guests, walked under the crystal chandeliers in each room, and disappeared.