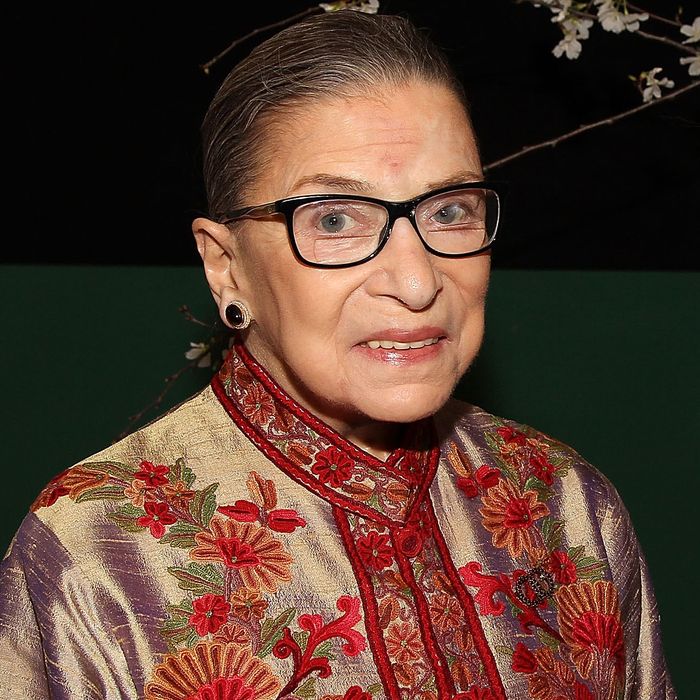 Justice Ruth Bader Ginsburg started law school when her daughter was 14 months old.
Photo: Paul Morigi/Getty Images for ELLE
Ruth Bader Ginsburg has already established herself as an exceptional human being — just think of all the push-ups she does before the rest of us even get out of bed — and in an interview with The Atlantic, the Supreme Court Justice confirmed that her time-management skills are off the charts. While discussing her career path, Ginsburg said she started law school when her daughter, Jane, was just 14 months old. But instead of overwhelming her, Ginsburg said caring for Jane actually made law school easier.
"I attributed my success in law school largely to Jane," she said. "I went to class at 8:30 a.m., and I came home at 4:00 p.m., that was children's hour. It was a total break in my day, and children's hour lasted until Jane went to sleep. Then I was happy to go back to the books, so I felt each part of my life made me rested from the other."
She added that her husband, Marty, helped out when it came to things like housework; when she co-founded the Women's Rights Project at the American Civil Liberties Union in 1972, she said Marty "realized how important that work was." So, "in those years Marty took over the kitchen entirely, and I was phased out of it, to the everlasting appreciation of my children." Listen to the full interview below: