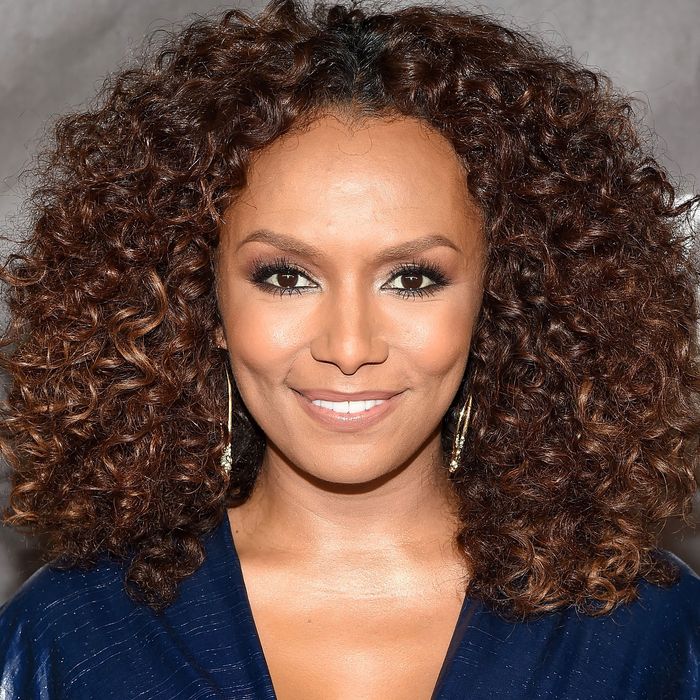 Janet Mock addressed trans kids in the wake of the Trump administration's decision.
Photo: Gary Gershoff/Getty Images for Logo
On Wednesday, Donald Trump bowed to the coalition that elected him when he revoked federal protections for transgender students in public schools. The protections, which President Obama put in place, were designed to teach educators what trans discrimination looks like, and to keep it from happening. But according to the Trump administration, states — and not the federal government — should be able to decide what rights are afforded to trans students.
Activist Janet Mock, who recently spoke at the Women's March on Washington, responded to the news by sharing her experiences growing up trans in the public-school system. "I was in the seventh grade when I first vocalized that I was trans," she wrote in a letter on her Facebook page. "I began socially transitioning in middle school, medically transitioning as a freshman, and reintroduced myself as Janet as a sophomore at a welcome back ceremony."
But after she transitioned, her high school wasn't exactly accommodating. "I had issues with bathrooms and locker room access," she wrote. "I was sent home repeatedly due to 'dress code violations.' I was repeatedly called out of my name and misgendered daily by classmates and staff … I would go home at night and seriously contemplate never returning to school."
So she has a message for transgender students who might be stuck in a similar situation: "This is your school too. You deserve to be there just as much as any other student … You belong, and nothing — absolutely nothing — is wrong with you."
Team Trump has said it prioritized rescinding the guidelines because of the effect that decision will have on an upcoming Supreme Court case. Gavin Grimm, a trans student, sued his school board after they refused to let him use the boys' restroom, and arguments in that case are expected to begin late next month. And although there were rumors secretary of Education Betsy DeVos had issues with the new directive, in the end it was issued with her blessing.